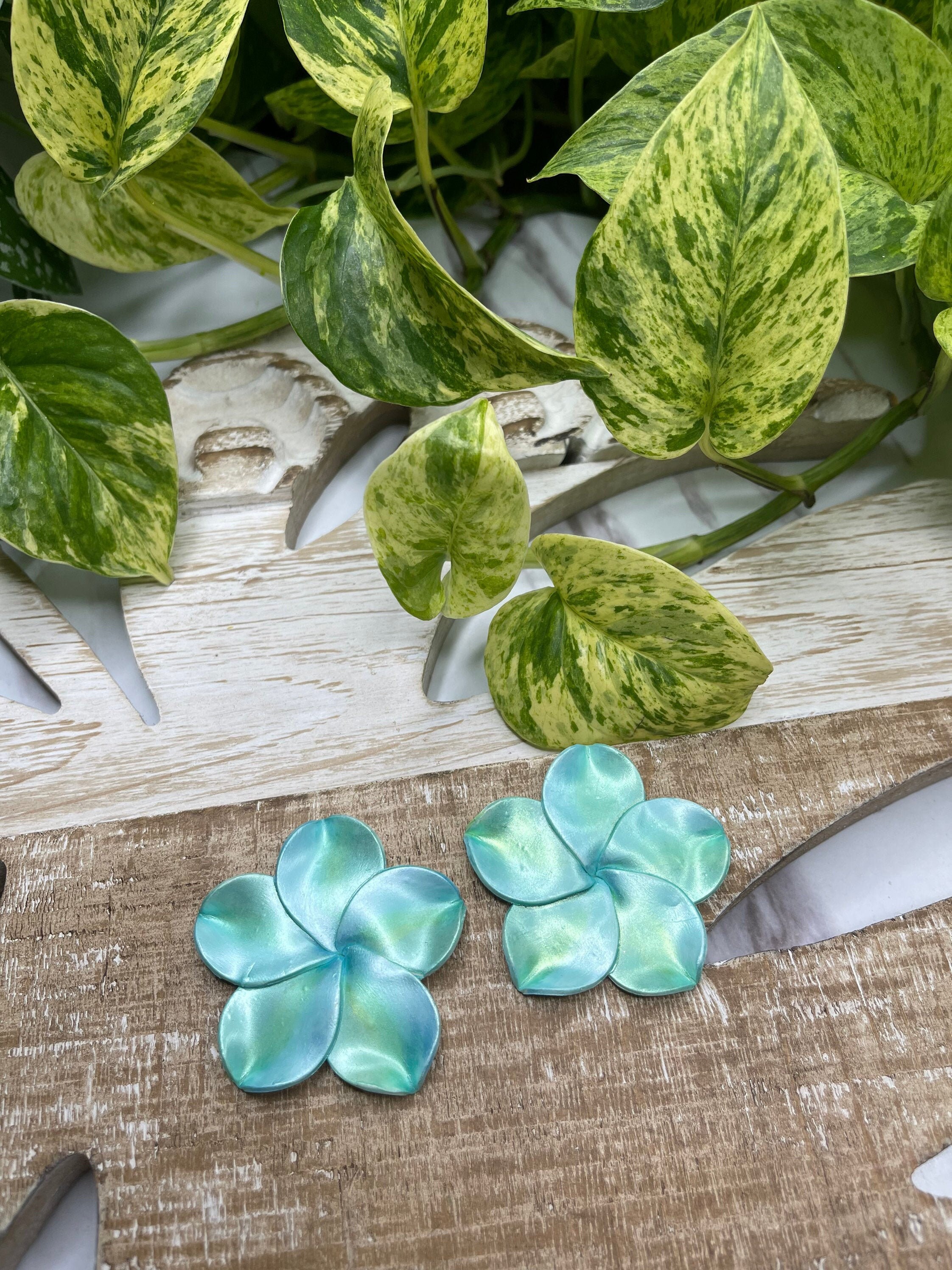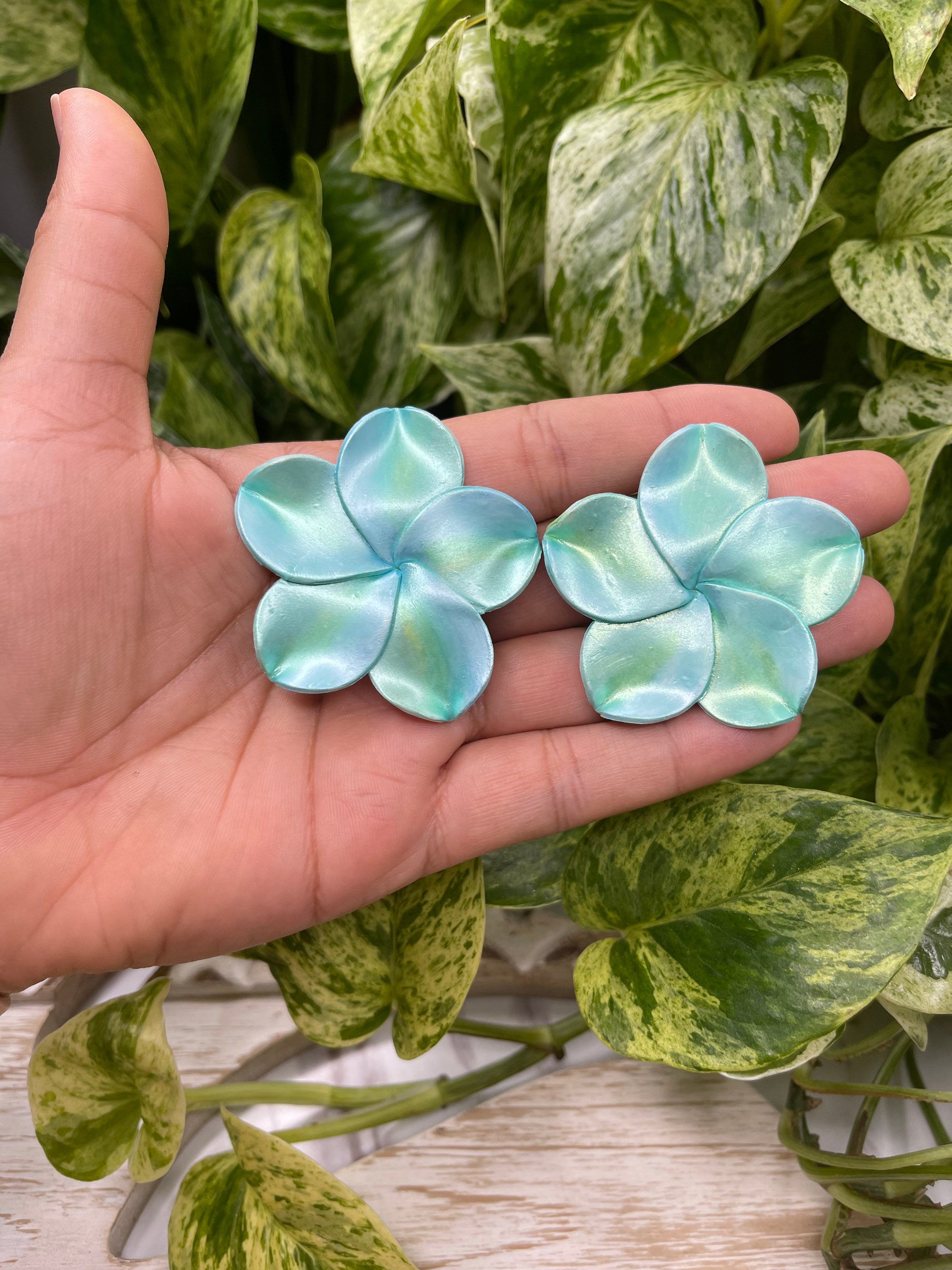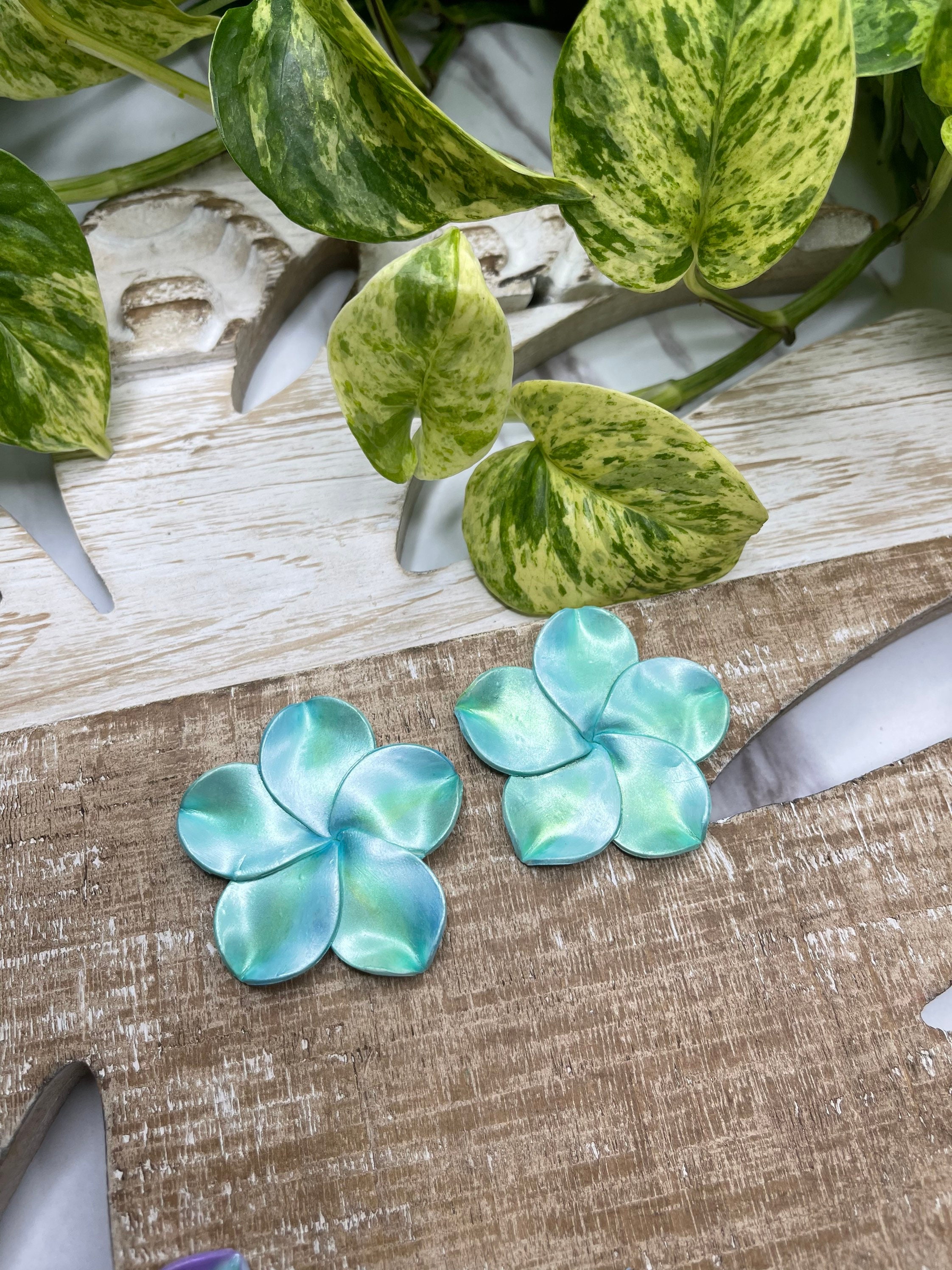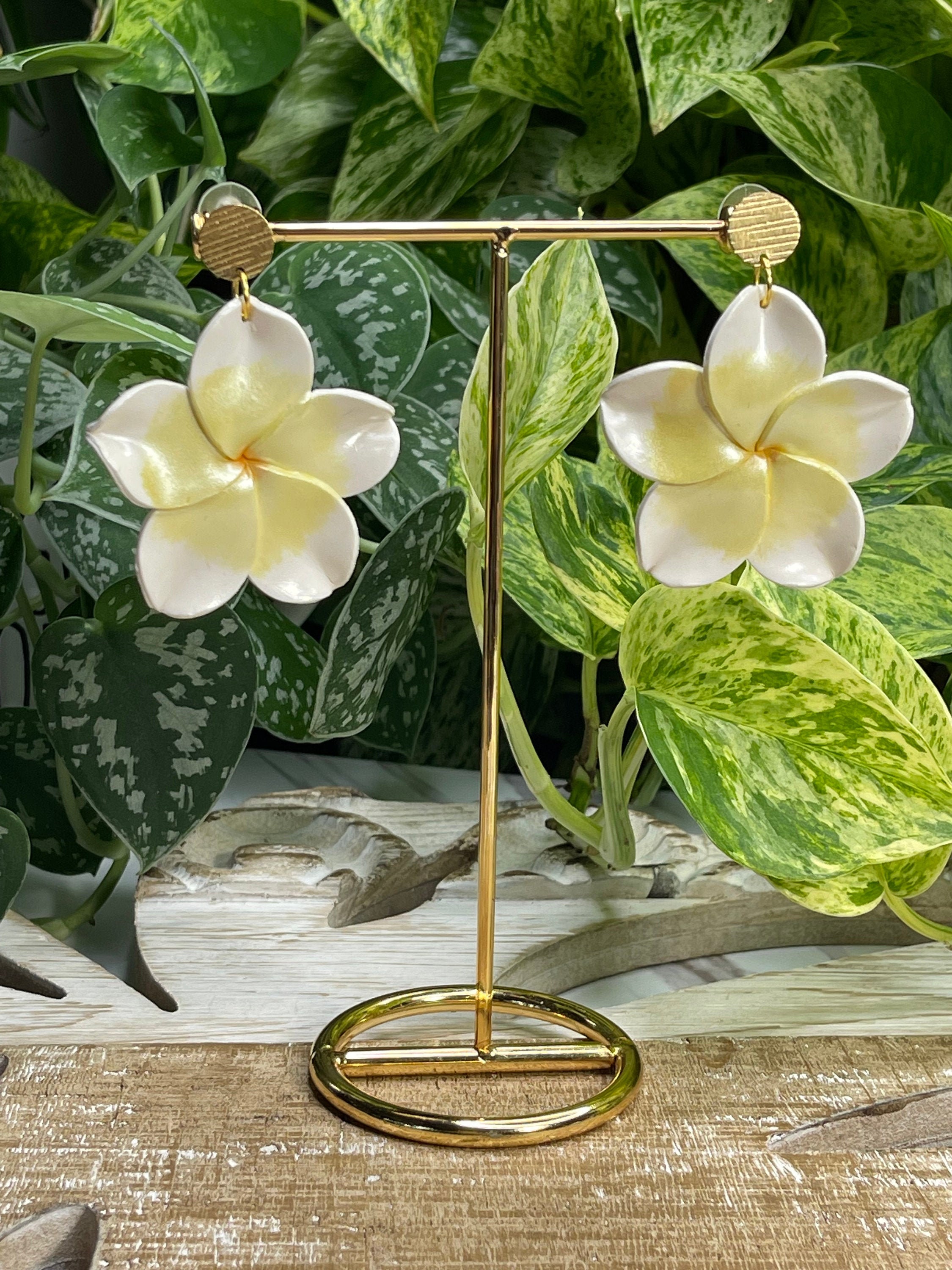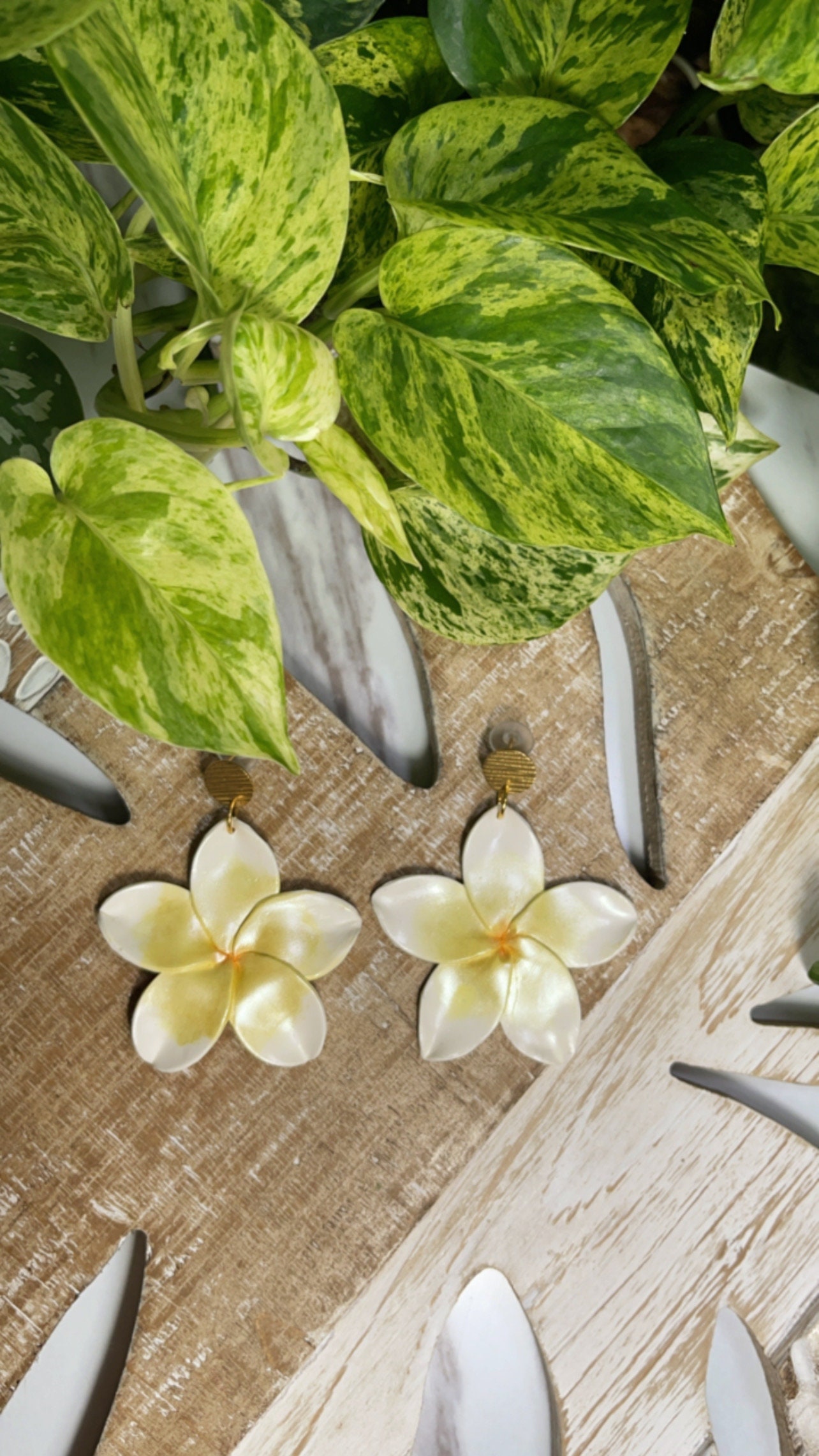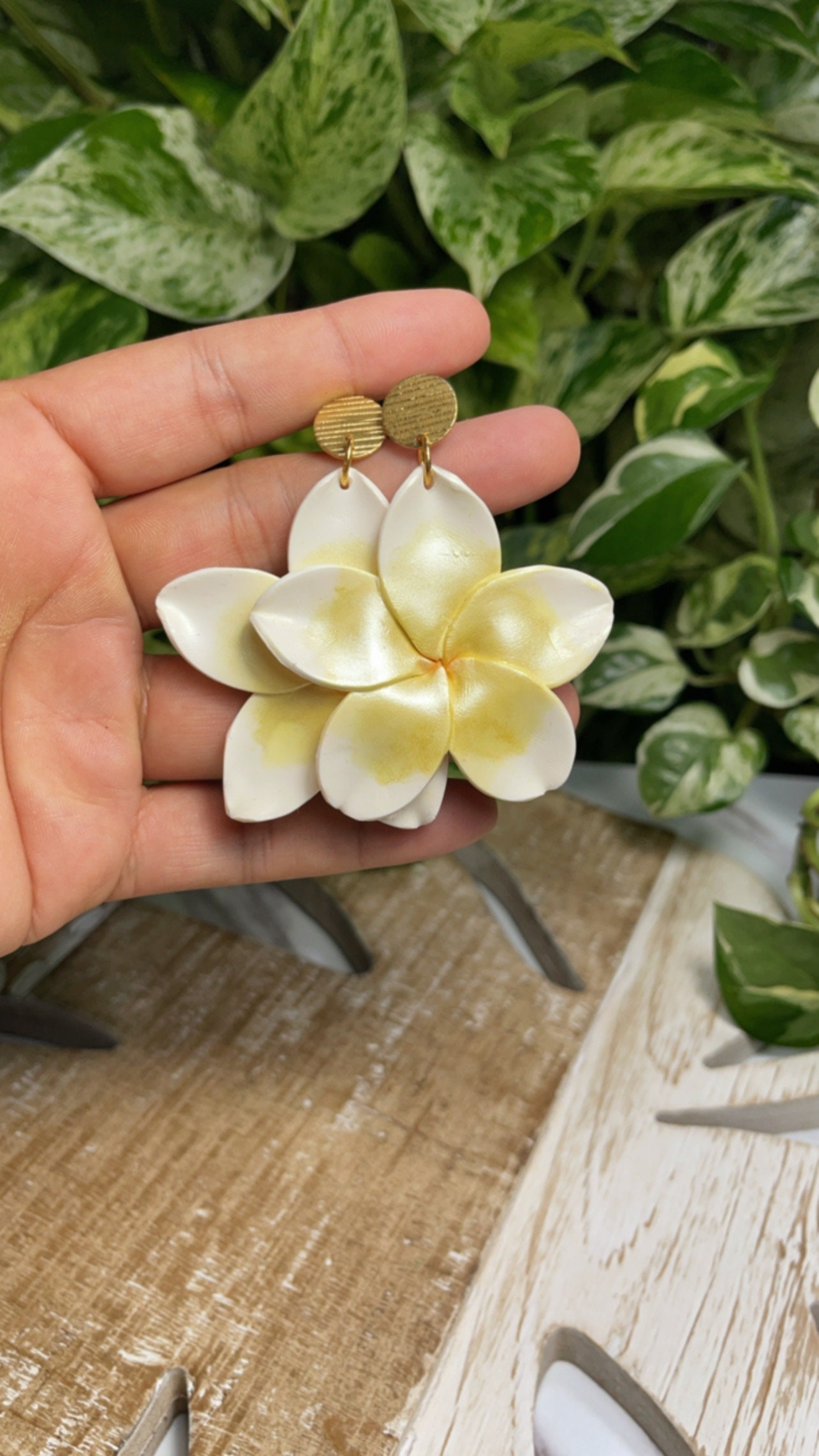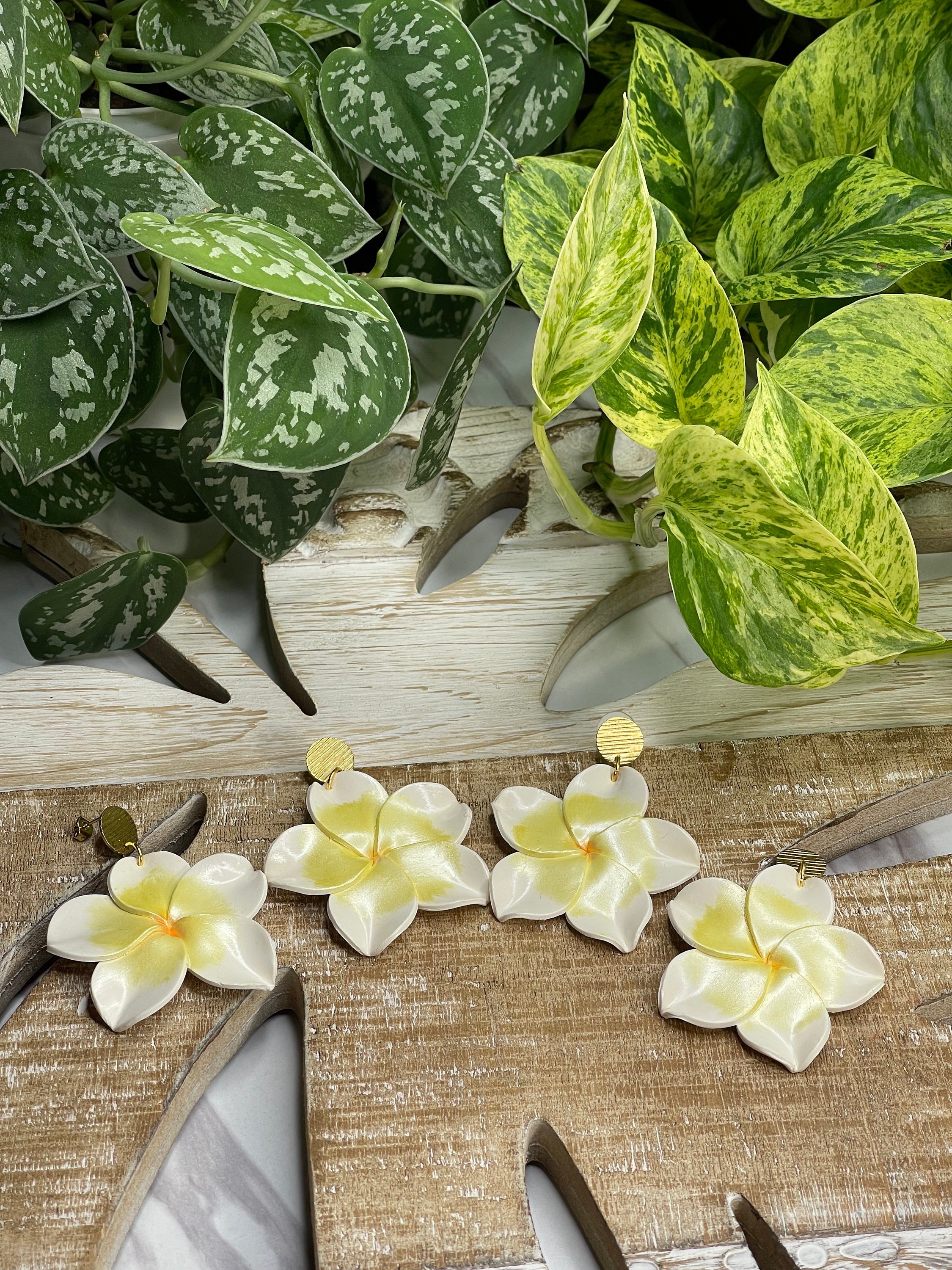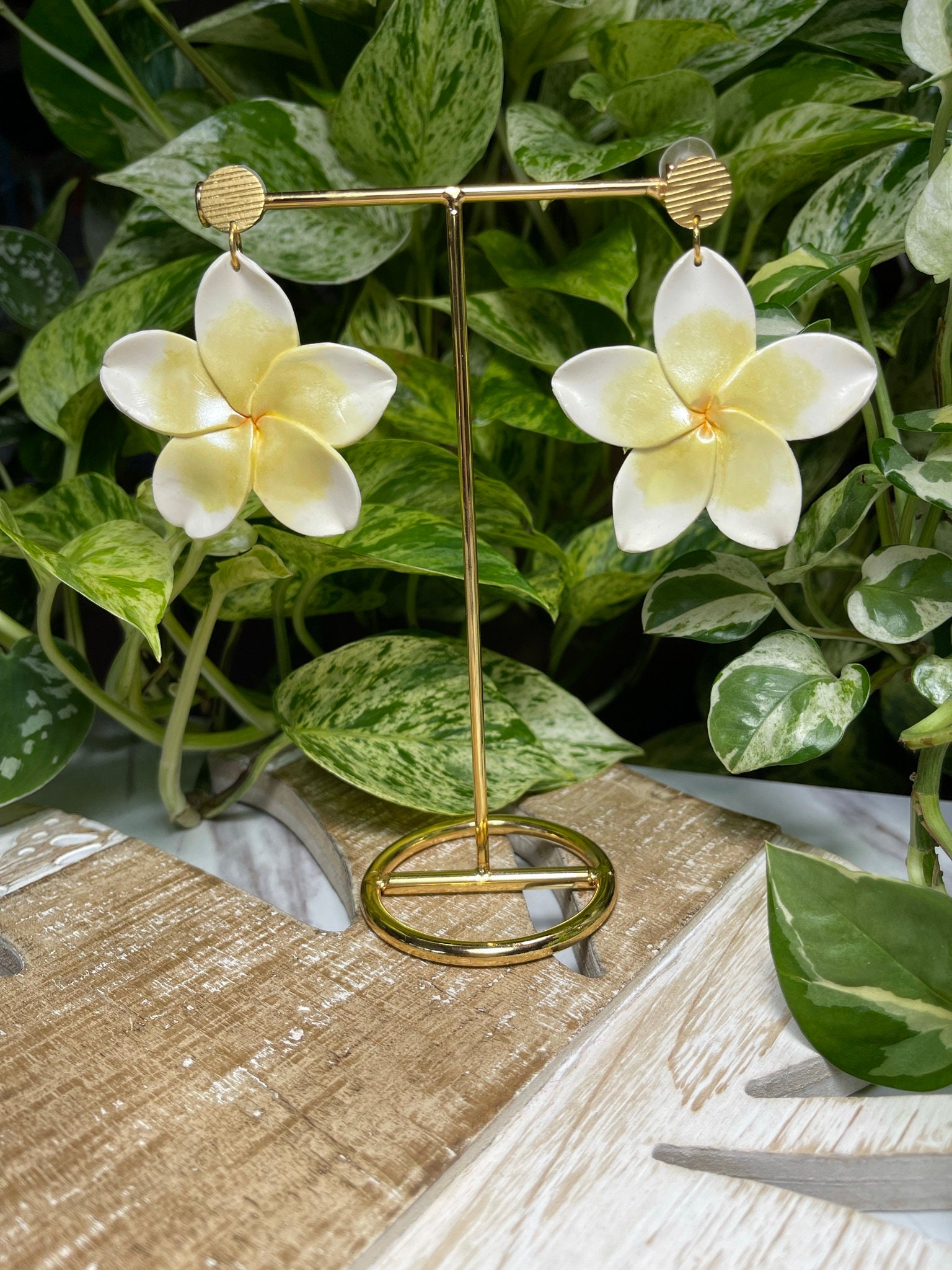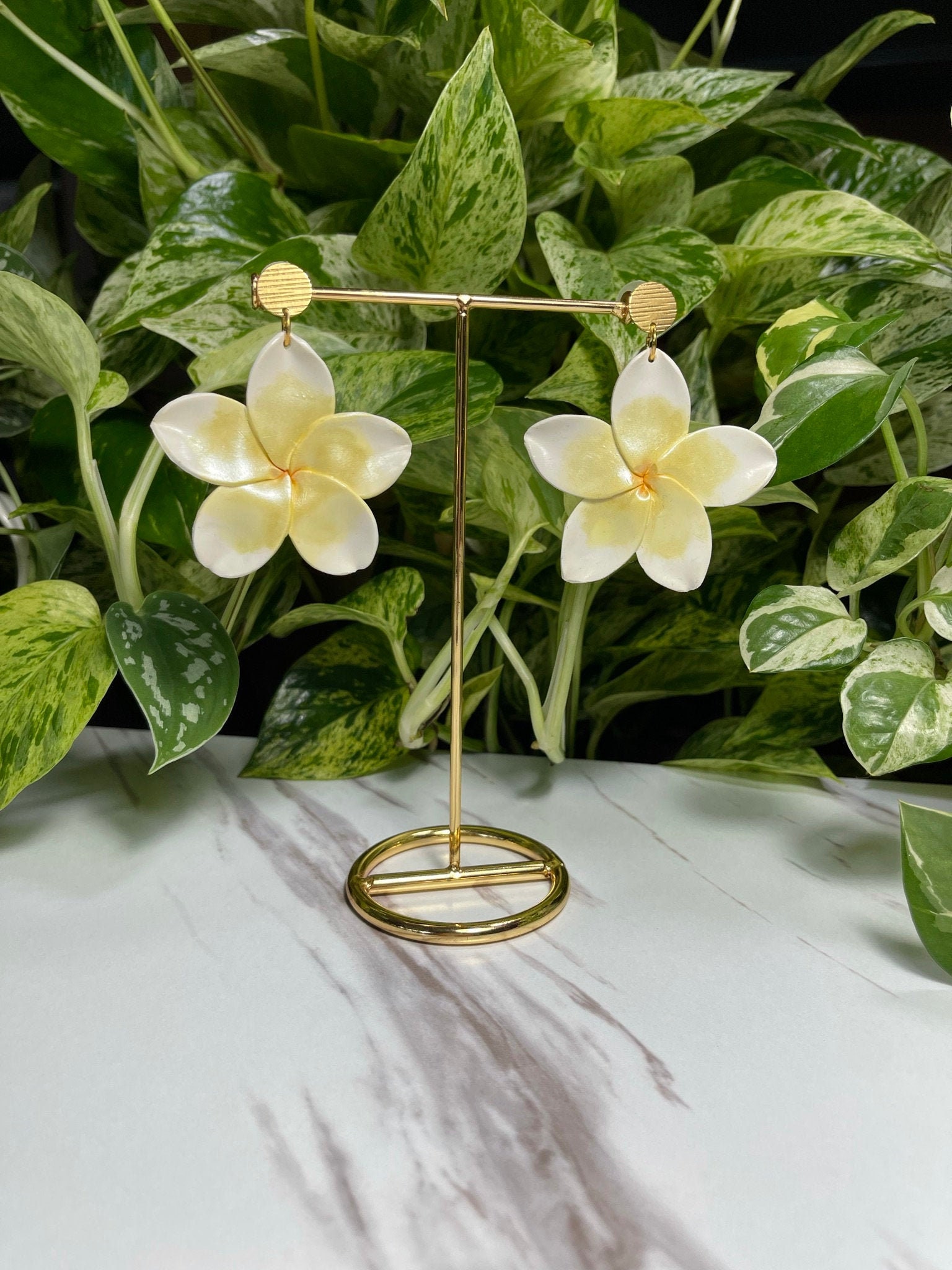 Bahama mama collection "Plumeria Flower"

I love island flower earrings!
They look amazing on and they shine through even the biggest hair!




The time that goes into making each pair of earrings is time well spent, it's my very own Therapy Session. We all benefit from these sessions, your pretty little ears and unbalanced mind both get what they need. Your funds basically go towards branding/ packaging materials, and more clay & findings (So I can keep my sanity with my clay sessions!)

This Set came to life after it was cut out. I doodled the details onto the surface of the clay after that I hand cut the leaf stud on top to finish off this beautiful set. I love how these took shape they will be a staple set in my line so they will be available with every release in limited quantities. These earrings are large and in charge but they are light enough to wear all day without a care in the world. I will add more colors soon so stay tuned!


Please note that the earrings pictured are an example of the earrings you will receive. Each pair is made by hand so the placement may vary slightly on each pair but they are all apart of the same family & will be given the same amount of love as one you see here today! Please be mindful of the handmade nature of any Clay collection, they will have slight variation than the image you see (Clay bubbles, small handler's dents etc... Just know that I will not send you the defects, they never make it to the oven! :) *Marble and gradient items may vary*

- CARE INSTRUCTIONS -
Store in a clean, dry place. Use of oils, creams, perfumes etc may affect longevity. Do not wear in the shower or on deep sea missions.

So Please Be Kind to your handmade treasures, Threat them like you want them to adorn your ears forever!

To clean polymer clay pieces, rub gently with a soft, wet piece of cloth.
If you own a white or light colored pair of earrings and you get makeup stains on them,
nail polish remover will clean it off.

Packaging we be cute enough to gift upon arrival. I mean who doesn't like pretty packages?! (Not one person I know.)

If you have any special requests don't hesitate to ask! Most of my Items are made to order unless it's listed as a one of a kind or limited edition item.