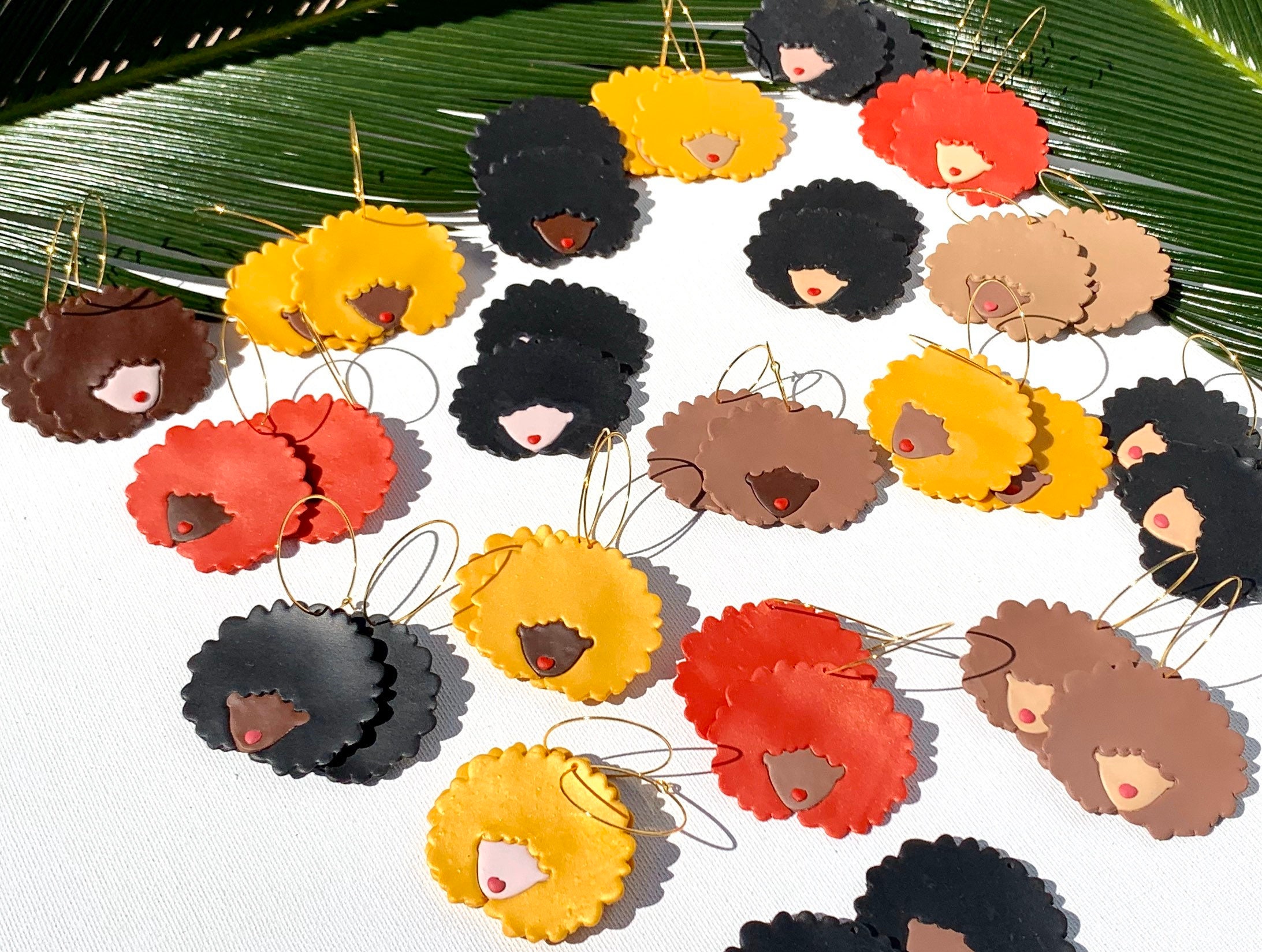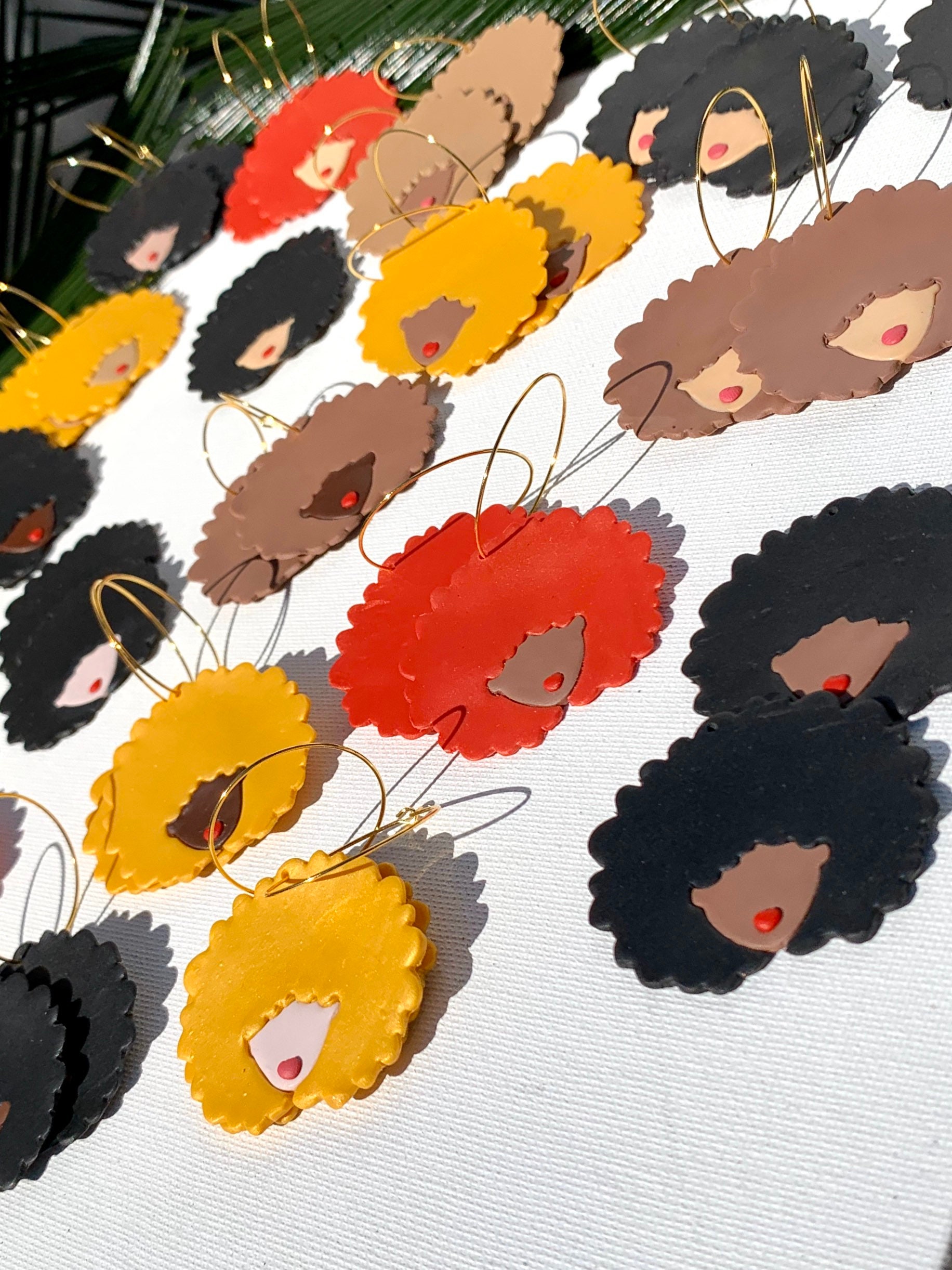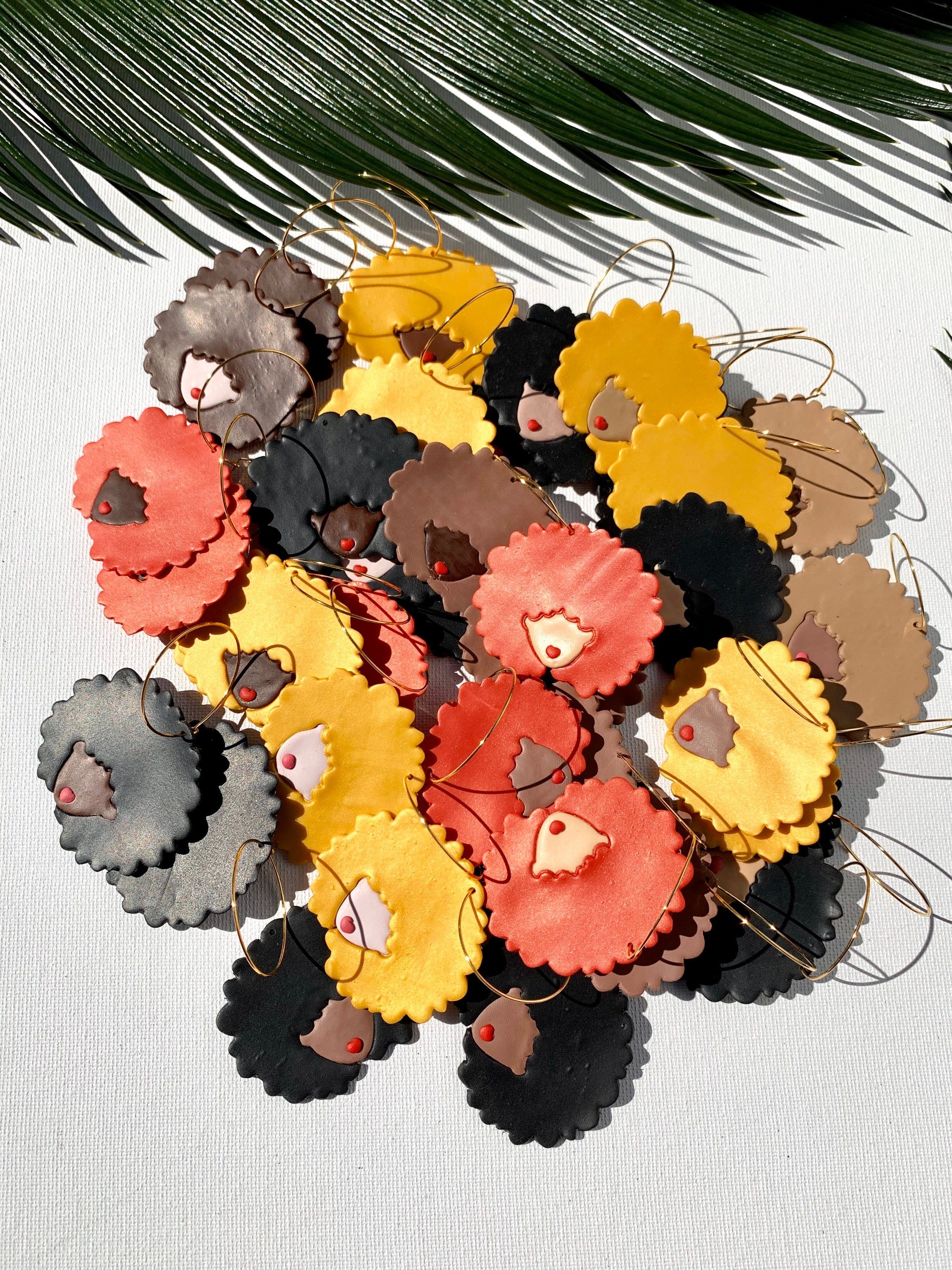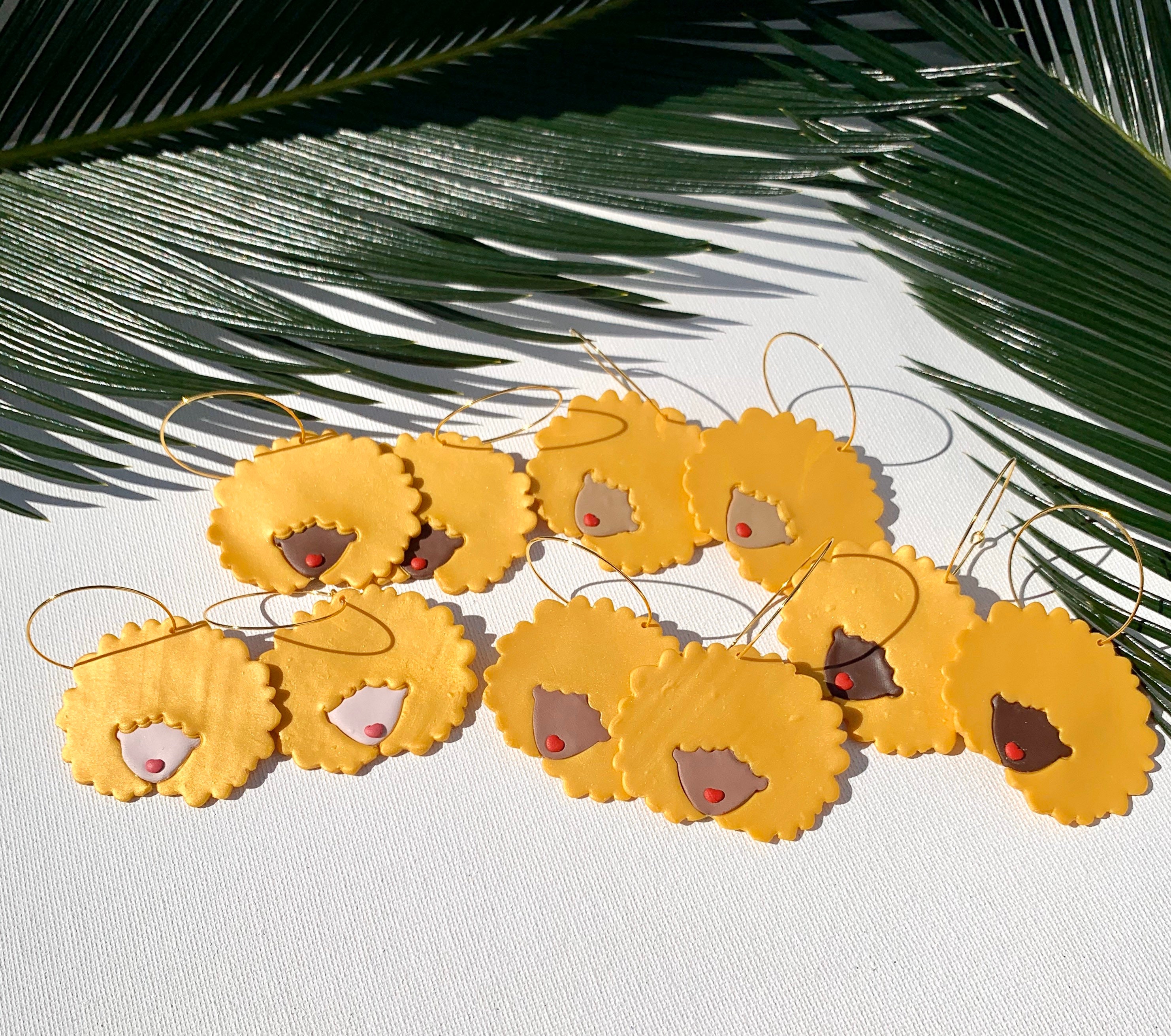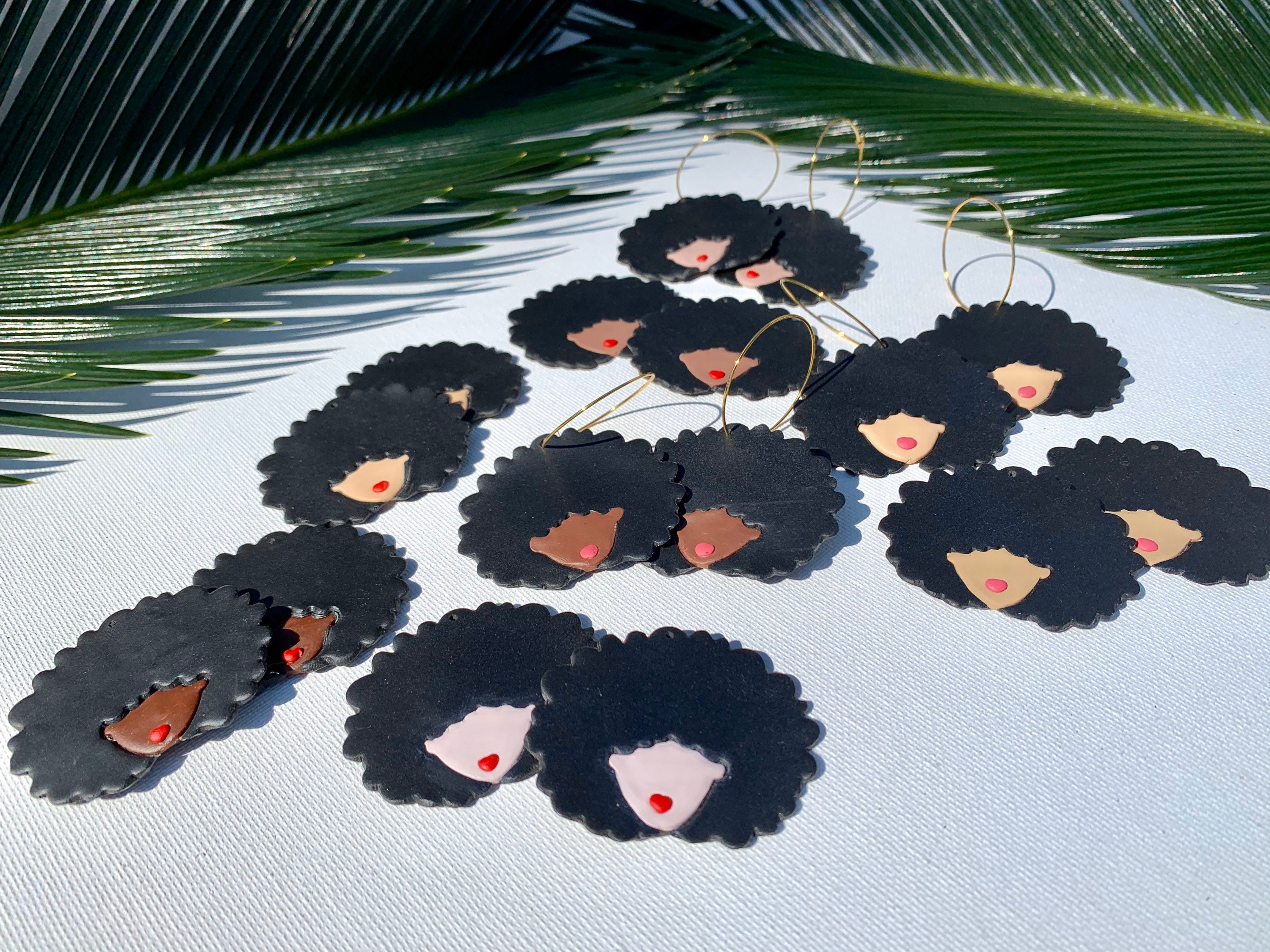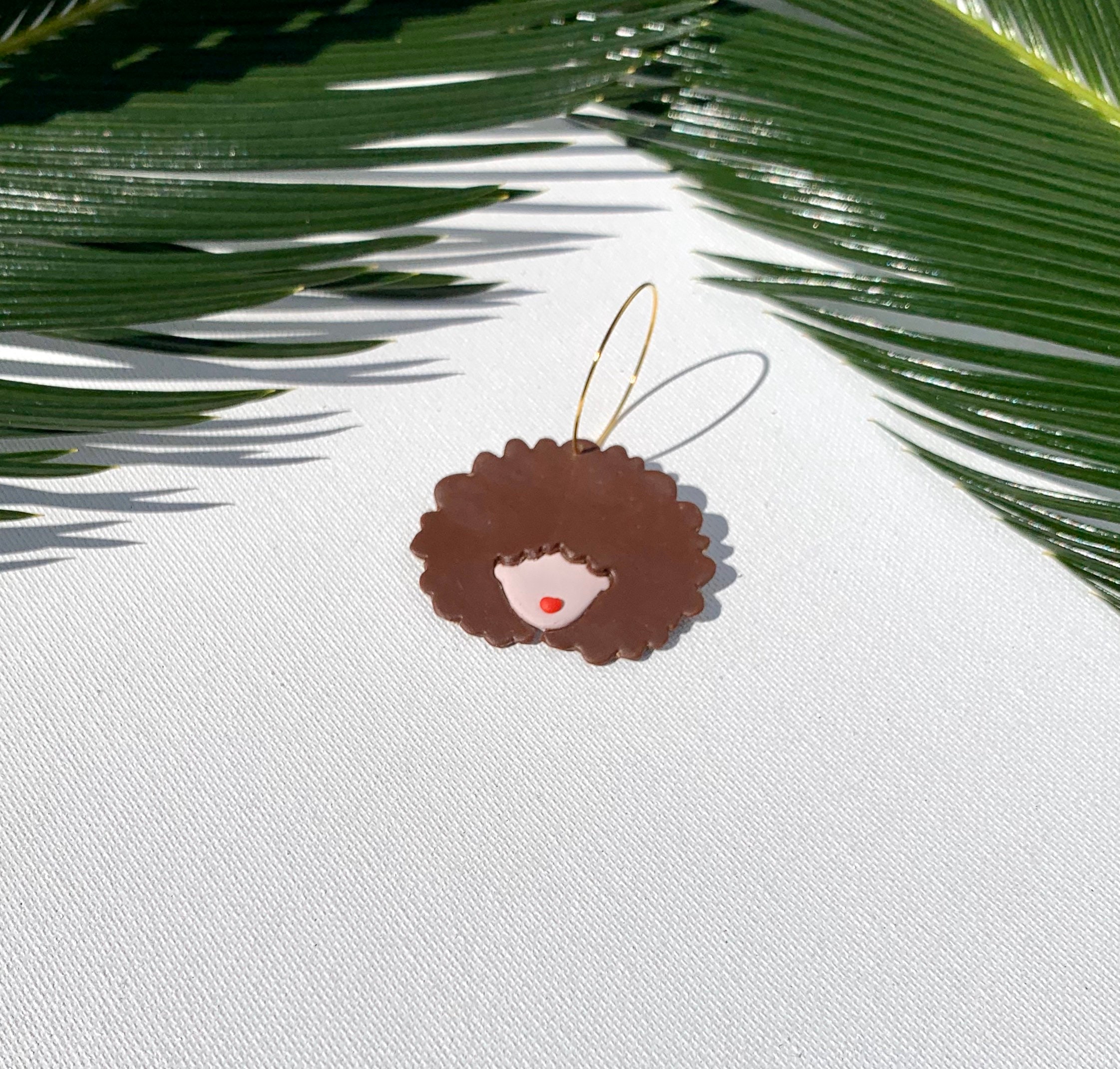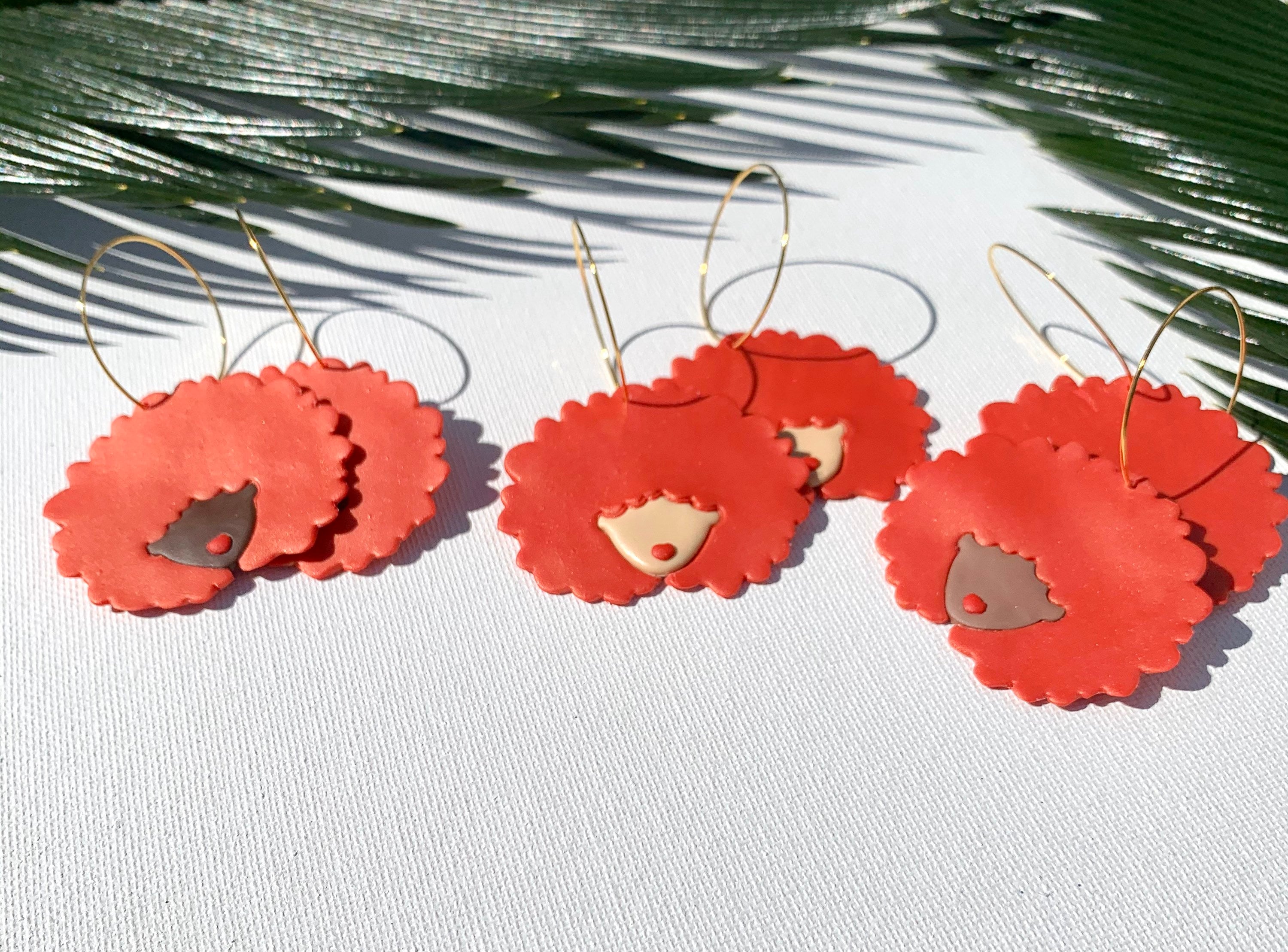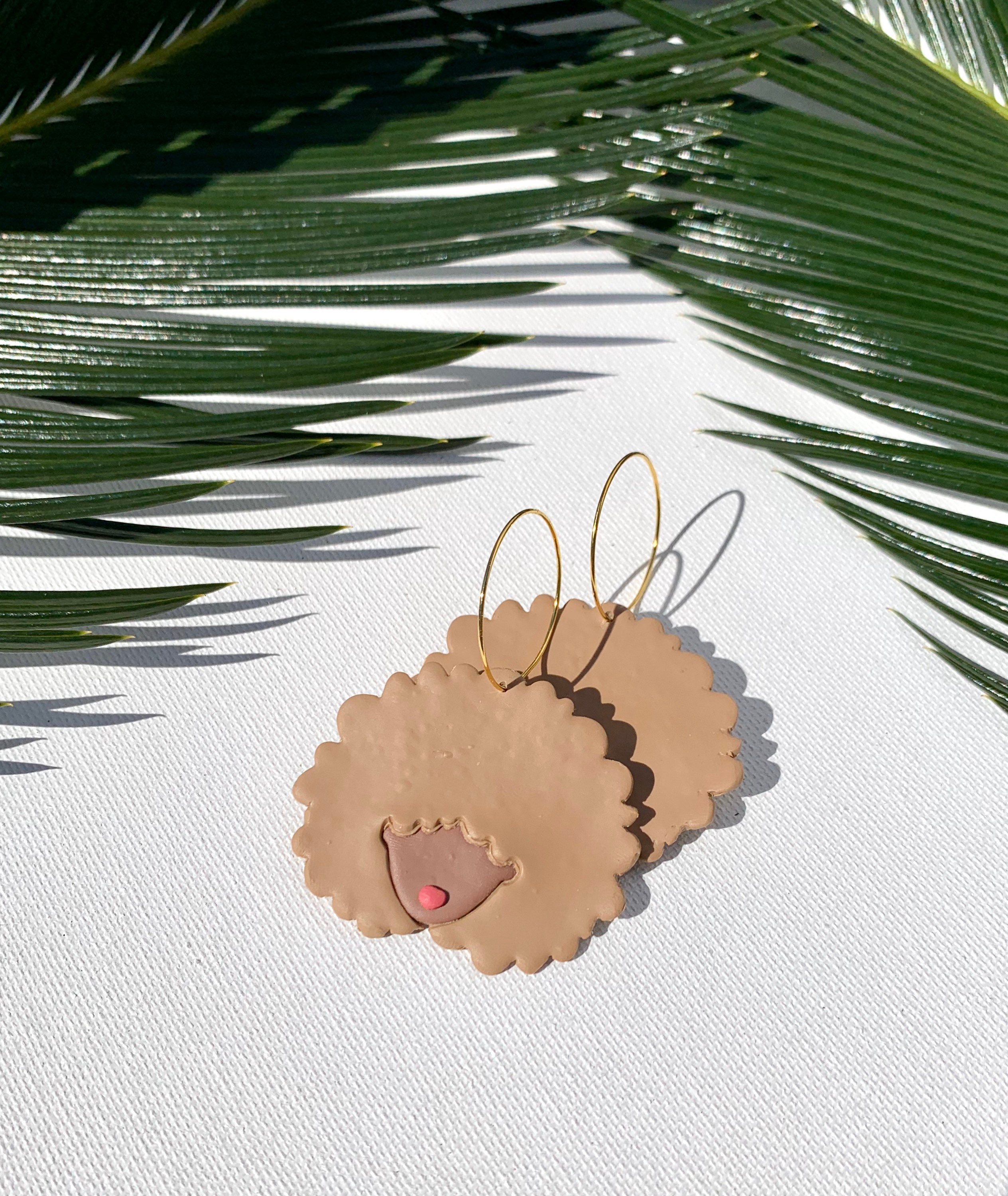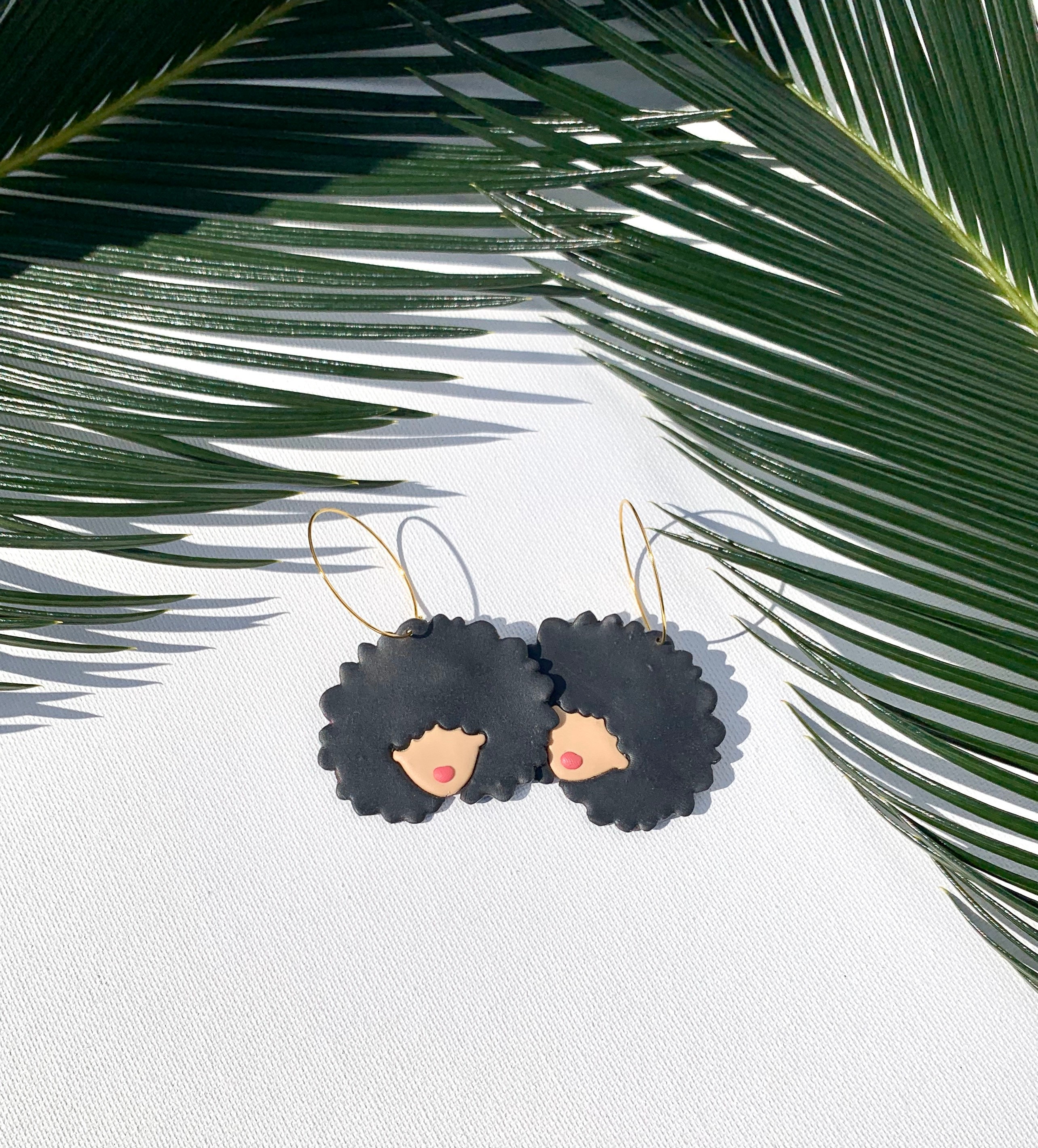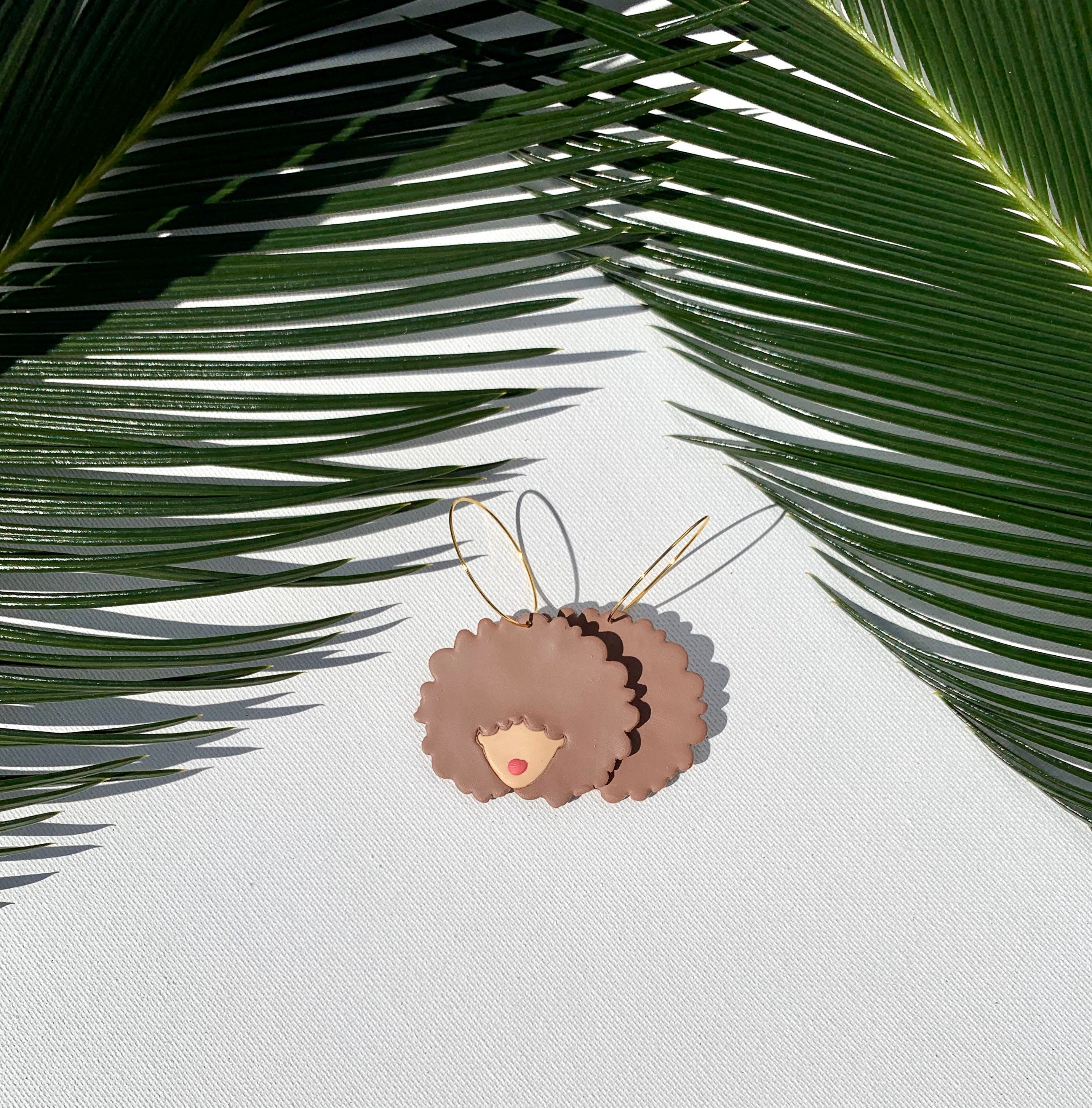 Curly Girl Collection

You get to choose your curly girl color way to match your hair and skin color.


You can request a color way and I will see what I can come up with to match your style!

At the time of purchase let me know if which Curly Gurl you would like!


These earrings are beautiful, bold , and lightweight!


There will never be an exact match made, because of there hand crafted nature.

So you will be the owner of your very own One Of A Kind pieces of clay art!

The earrings pictured 1st are the earrings you will be receiving they are ready for shipping today!

*** You will have the option of a gold or silver hoops! Just message me your choice at the time of purchase.

Please be mindful of the handmade nature of any Clay collection, they will have slight variation than the image you see (Clay bubbles, small handler's dents etc... Just know that I will not send you the defects, they never make it to the oven! :) *Marble and gradient items may vary*

- CARE INSTRUCTIONS -
Store in a clean, dry place. Use of oils, creams, perfumes etc may affect longevity. Do not wear in the shower or on deep sea missions.

So Please Be Kind to your handmade treasures, Threat them like you want them to adorn your ears forever!

To clean polymer clay pieces, rub gently with a soft, wet piece of cloth.
If you own a white or light colored pair of earrings and you get makeup stains on them,
nail polish remover will clean it off.

Packaging we be cute enough to gift upon arrival. I mean who doesn't like pretty packages?! (Not one person I know.)

If you have any special requests don't hesitate to ask! Most of my Items are made to order unless it's listed as a one of a kind or limited edition item.