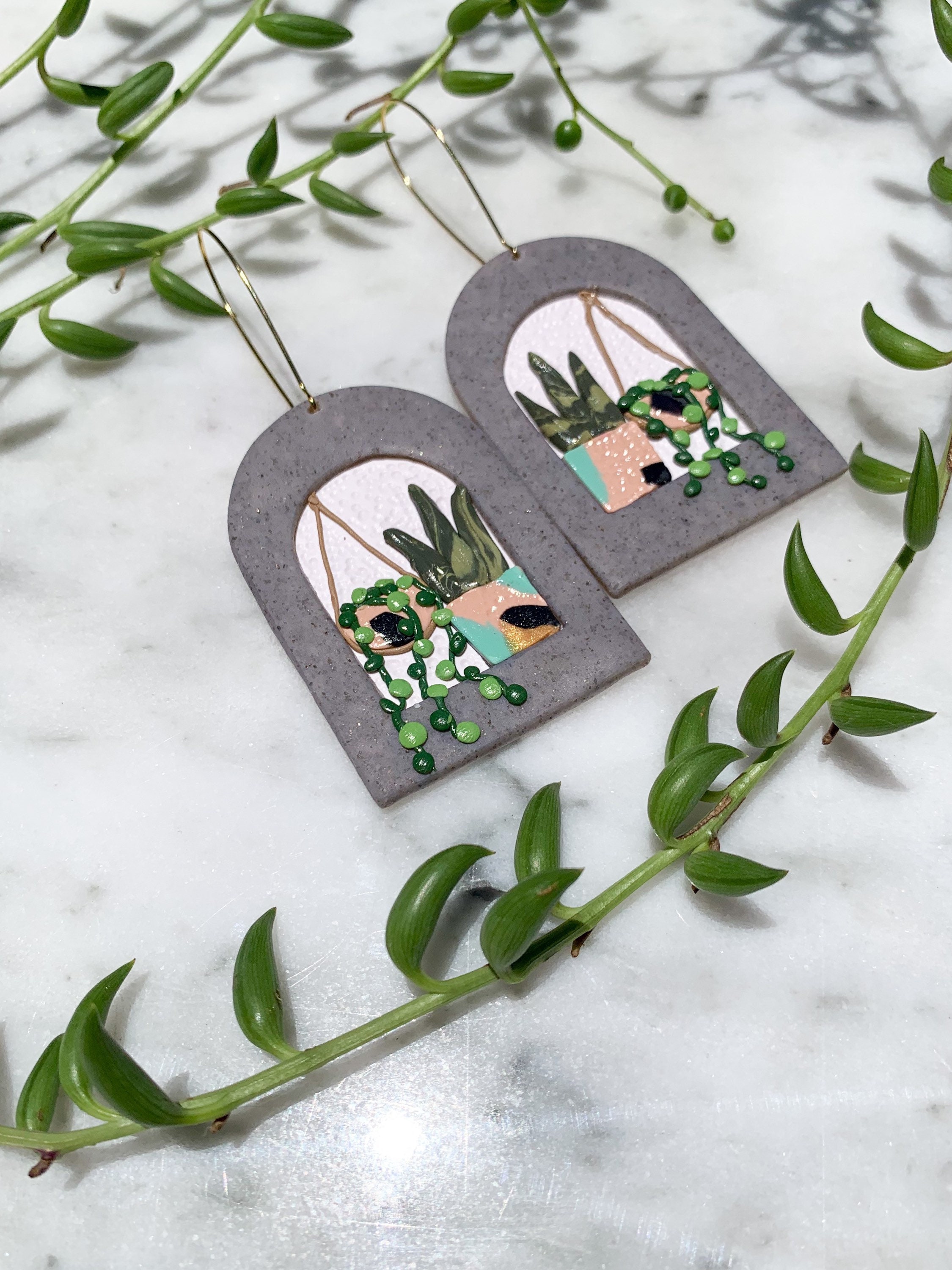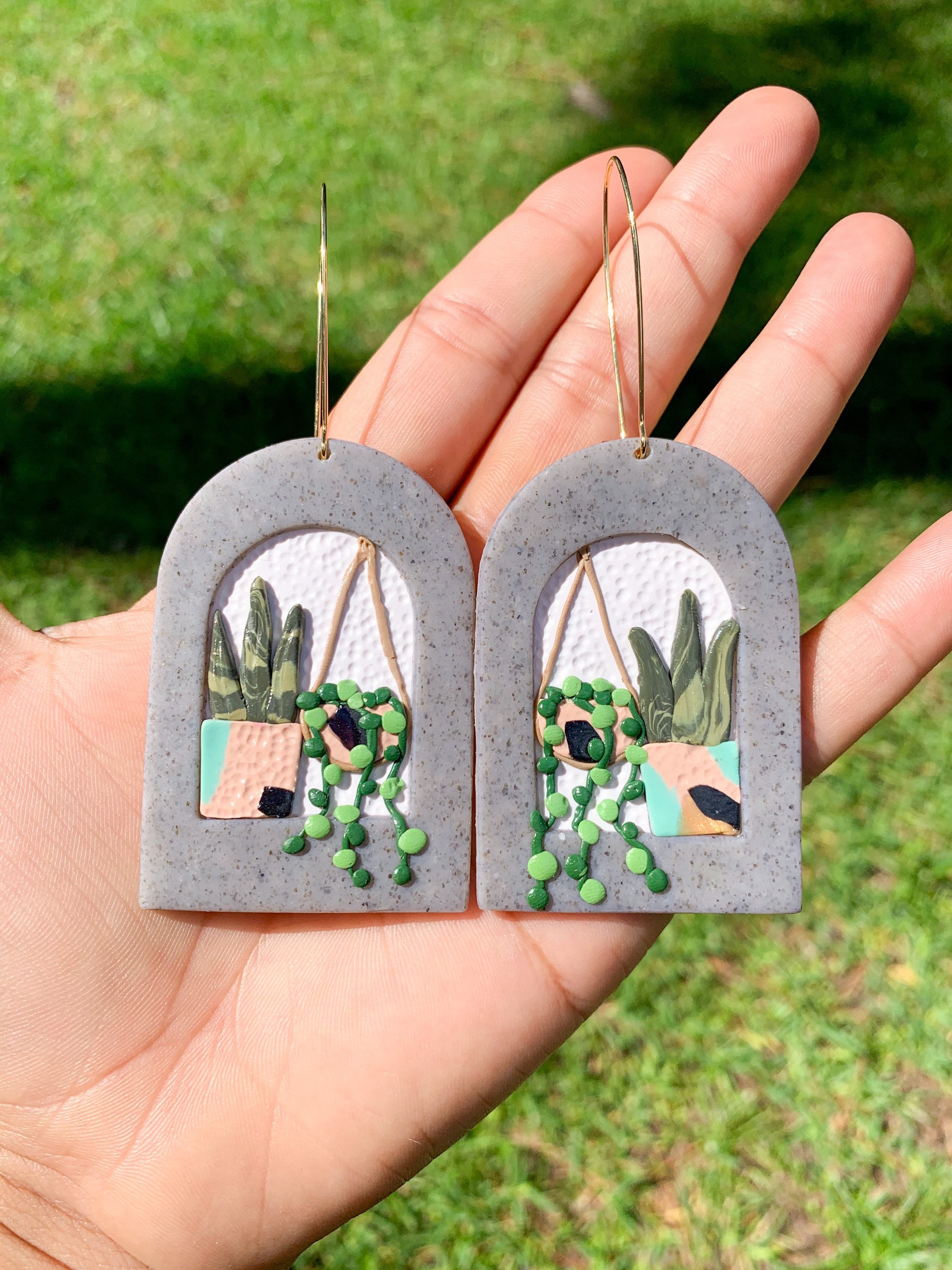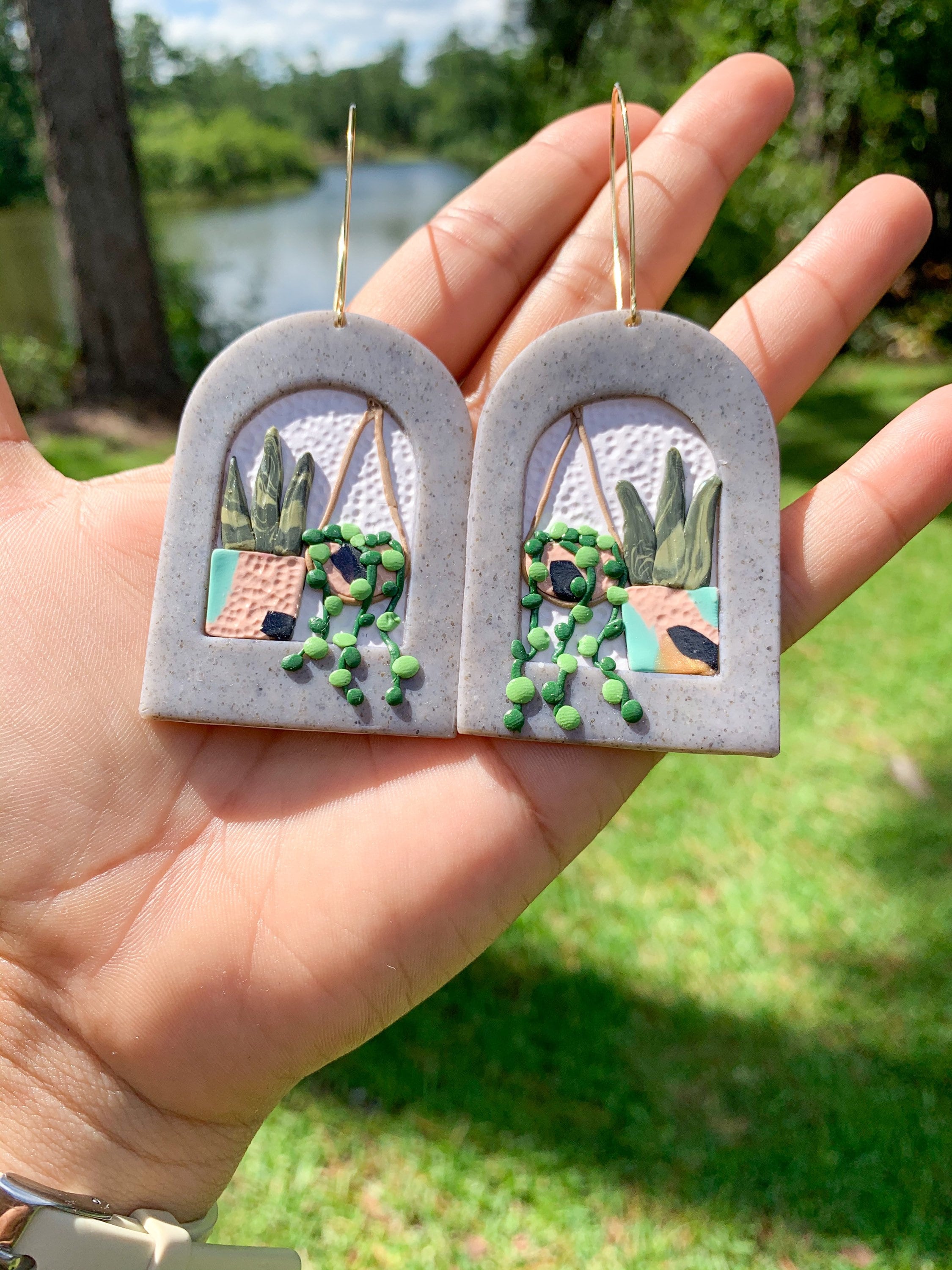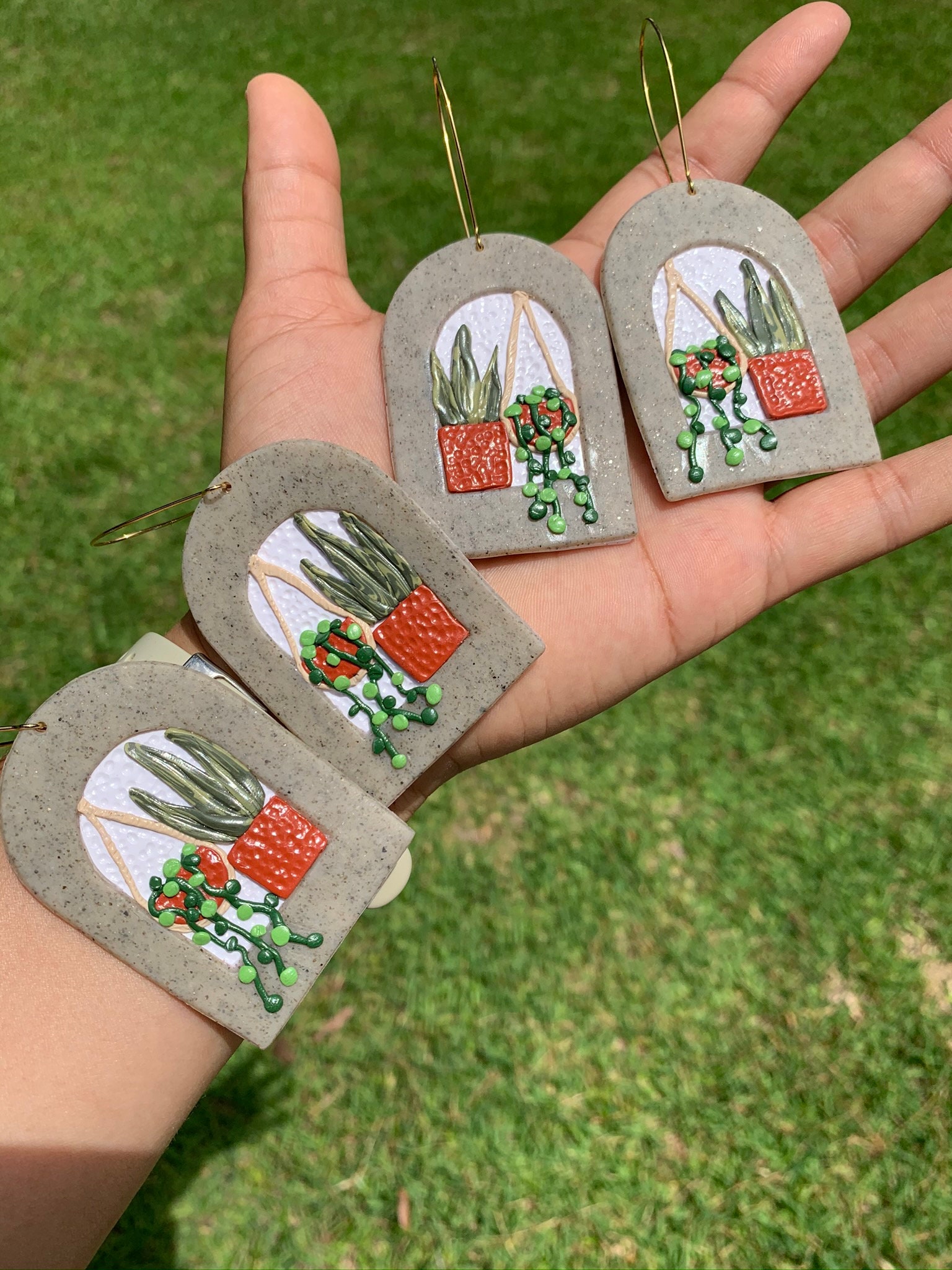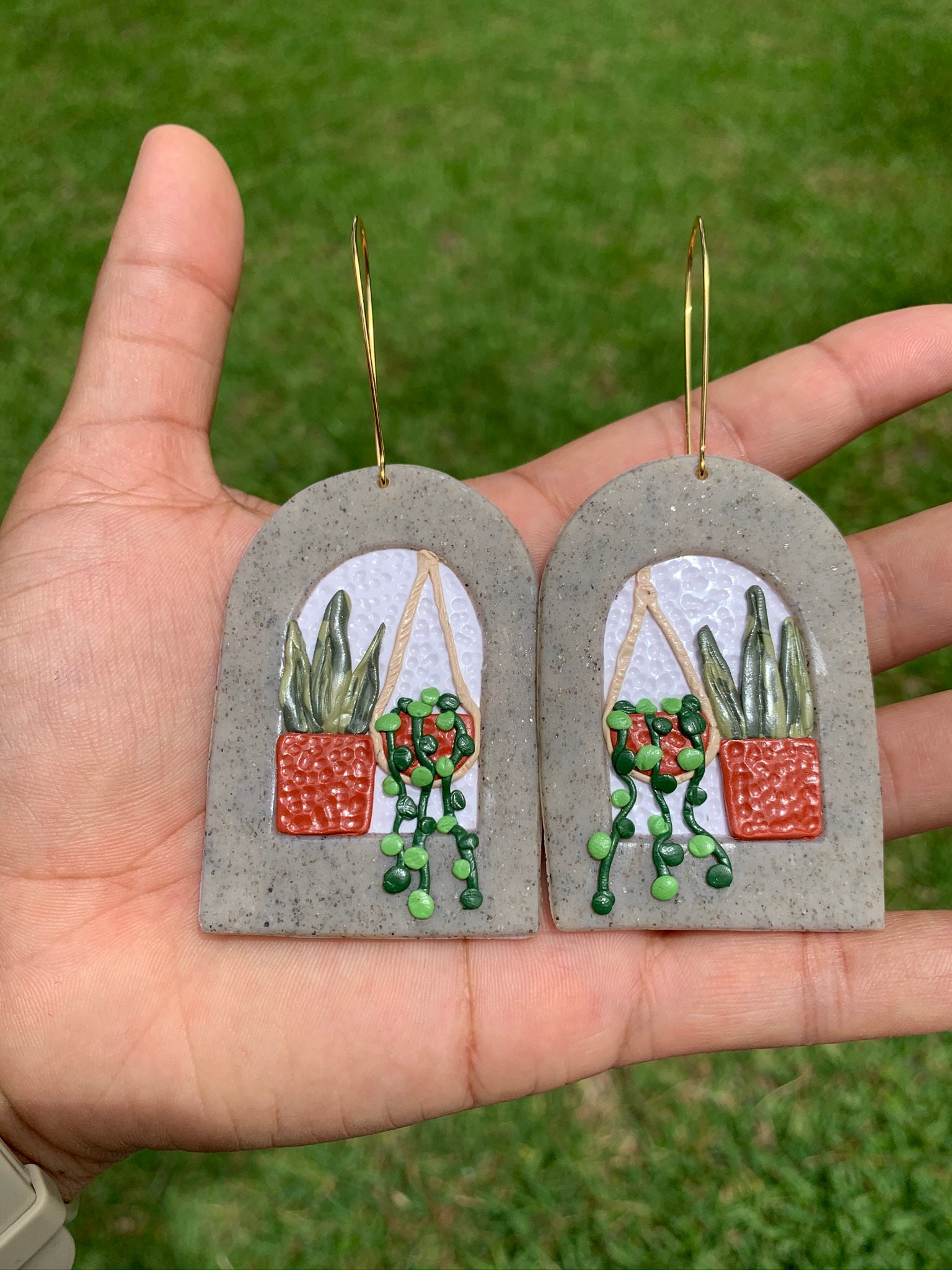 This item is made to order!

There will be slight variations but the design overall will remain the same.


This it is a part of the oasis collection. We all know being with our house plants is our own oasis.

The pots will vary in color and markings.

The pots you see were made from leftovers scraps from a different collection that I will be listing soon.

It you would like for your pots to be terra-cotta just leave me a message letting me know.

Thank you in advance I truly appreciate the support I really enjoy creating art for your ears!

* you also have the option of a gold or silver hook like the ones showing in the photo. Just message me your preference.