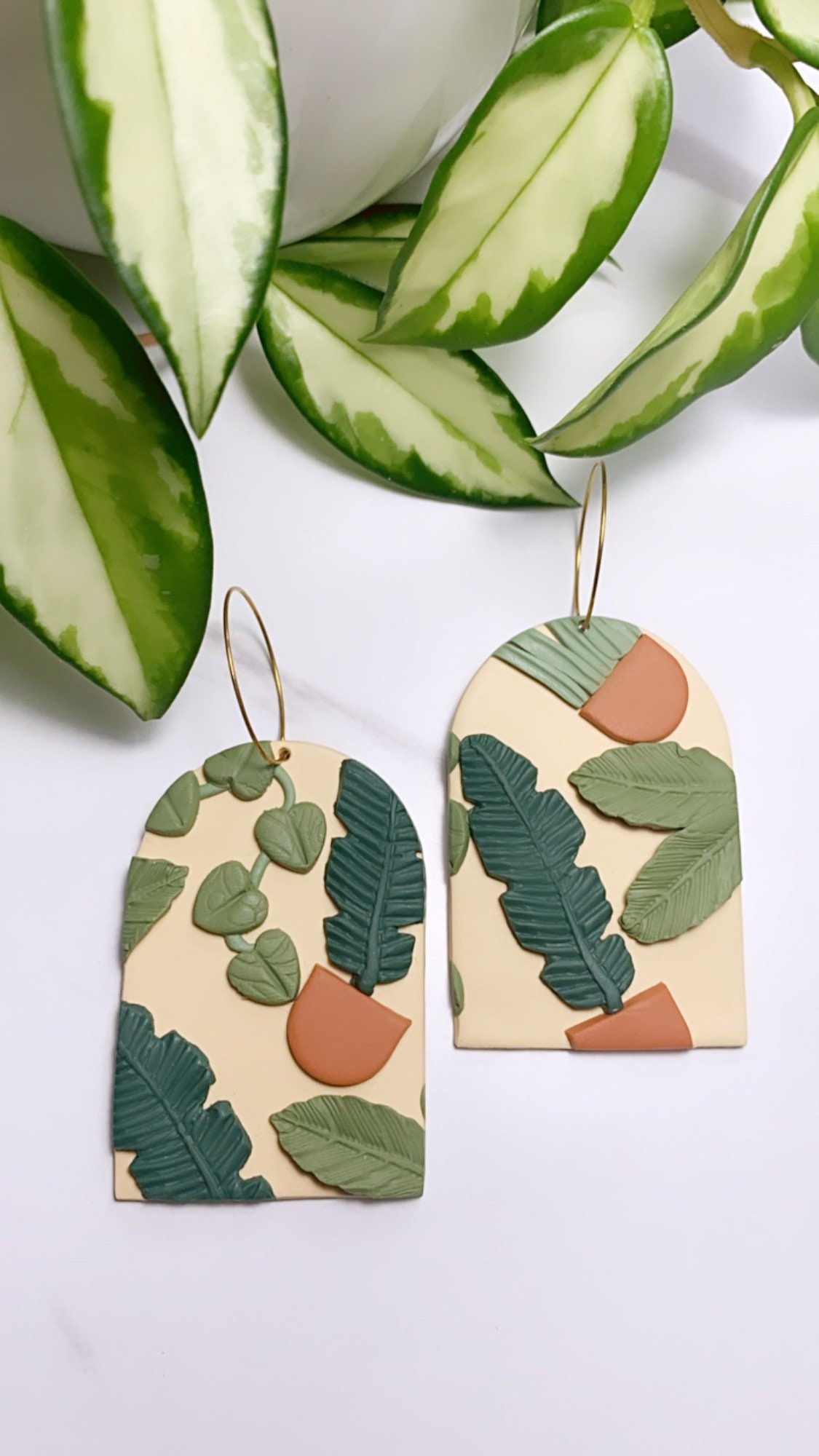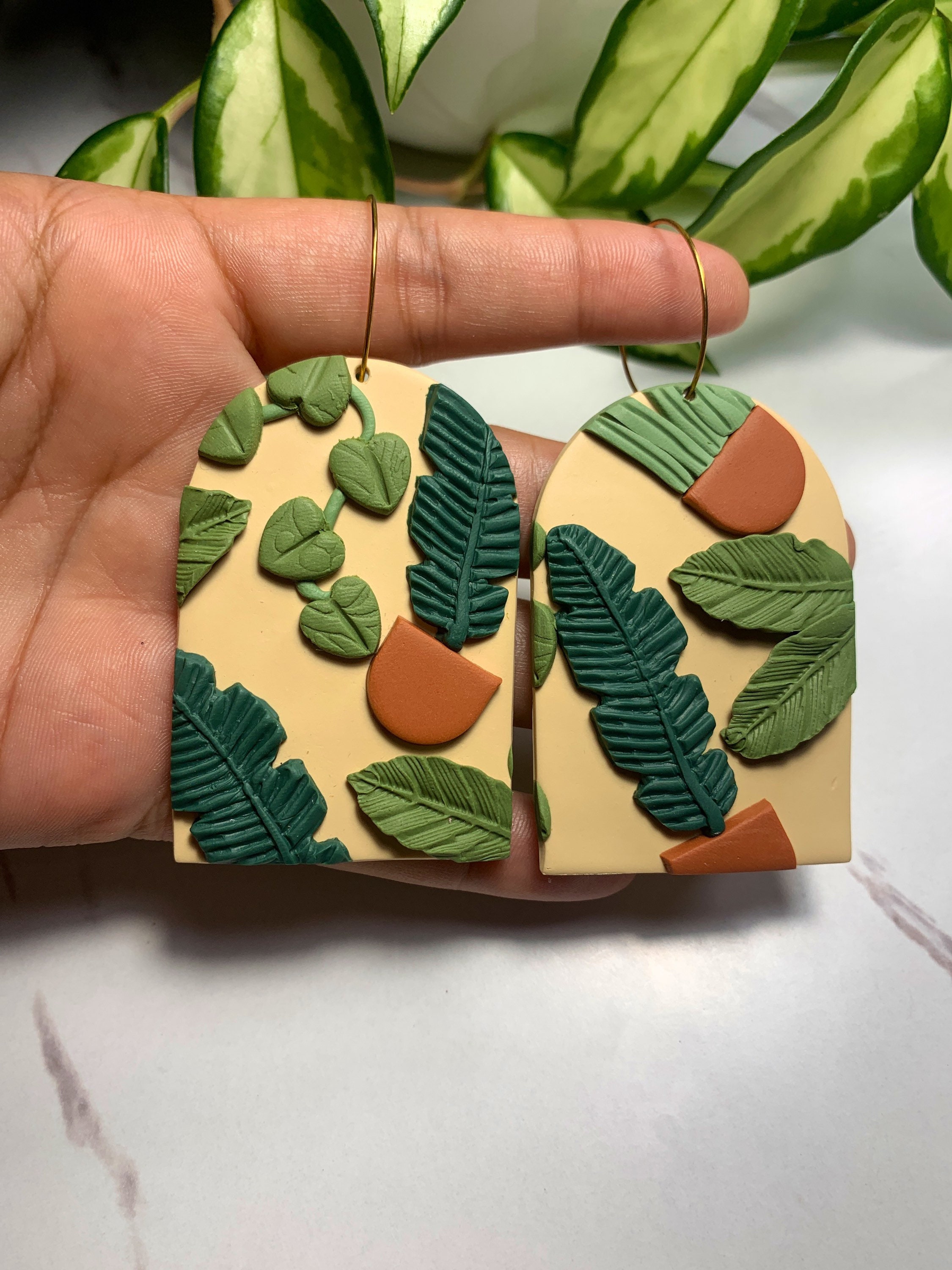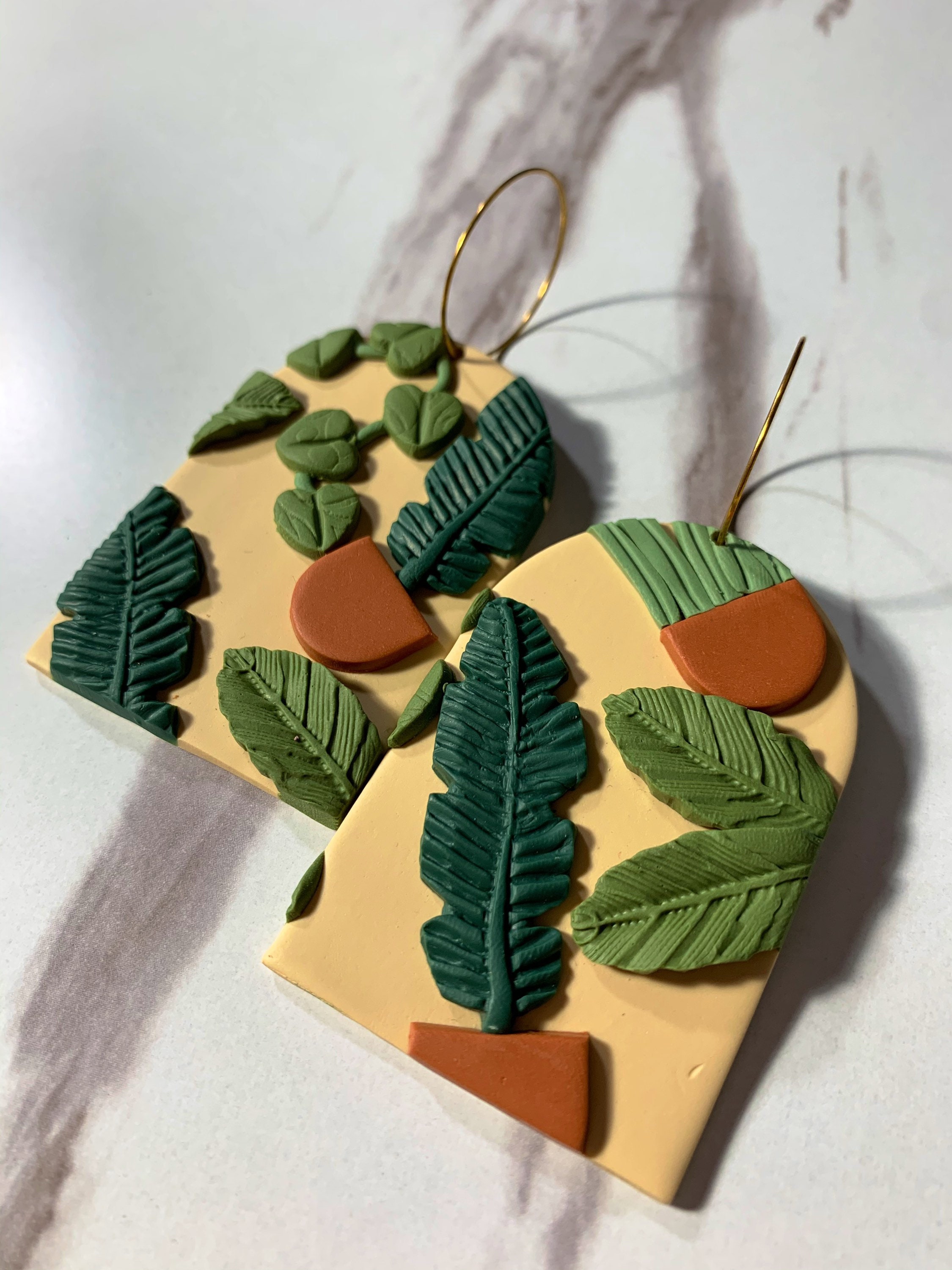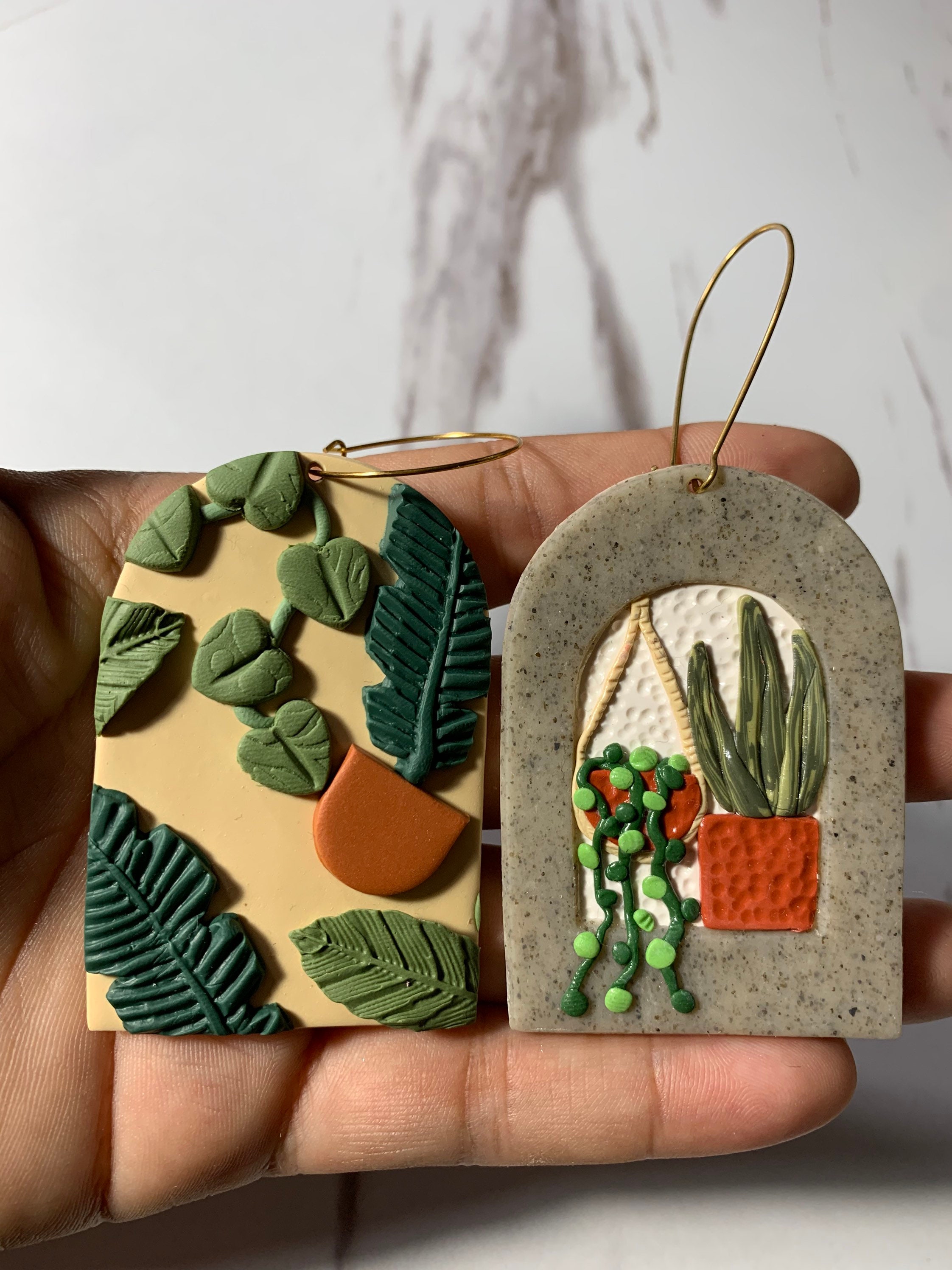 This is a part of the oasis house plant collection. We all know being with our house plants is our own oasis.

This set was created from a slab and it has many slab mates.
They are all one of a kind.
If I decide to remake this slab each one will still be very different and original.


Thank you in advance I truly appreciate the support I really enjoy creating art for your ears!

* you also have the option of a gold or silver hoops like the ones showing in the photo. Just message me your preference.