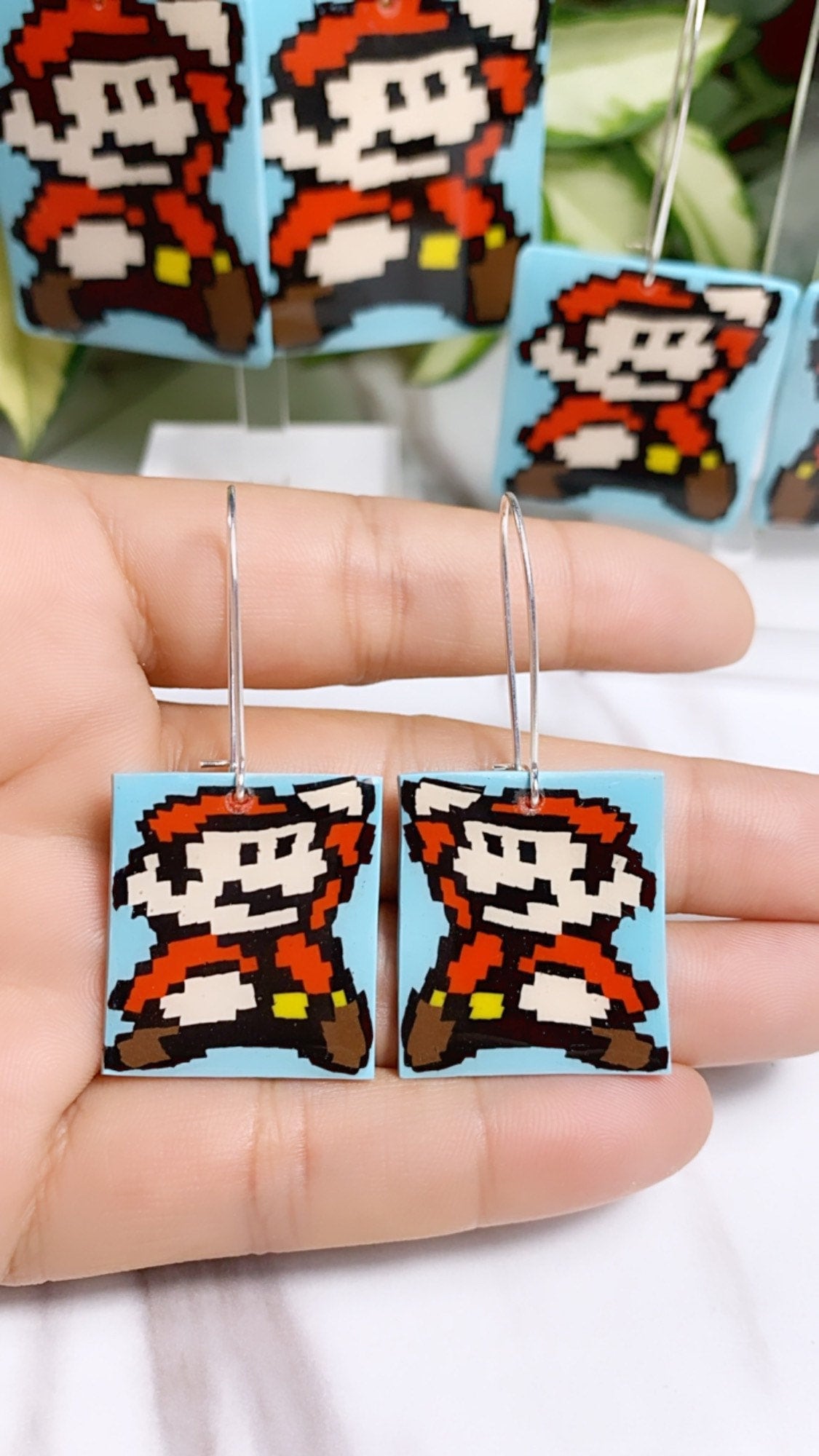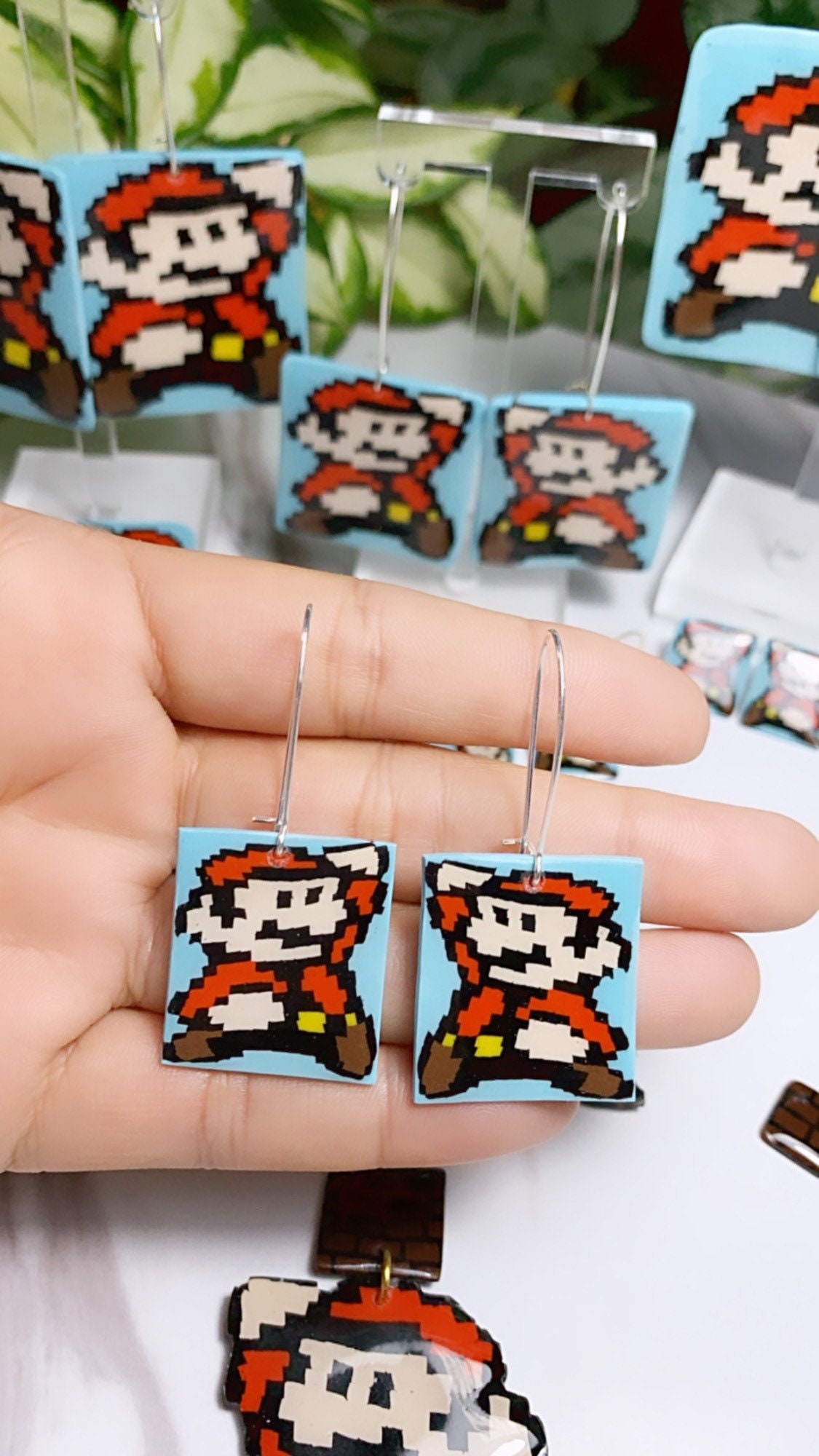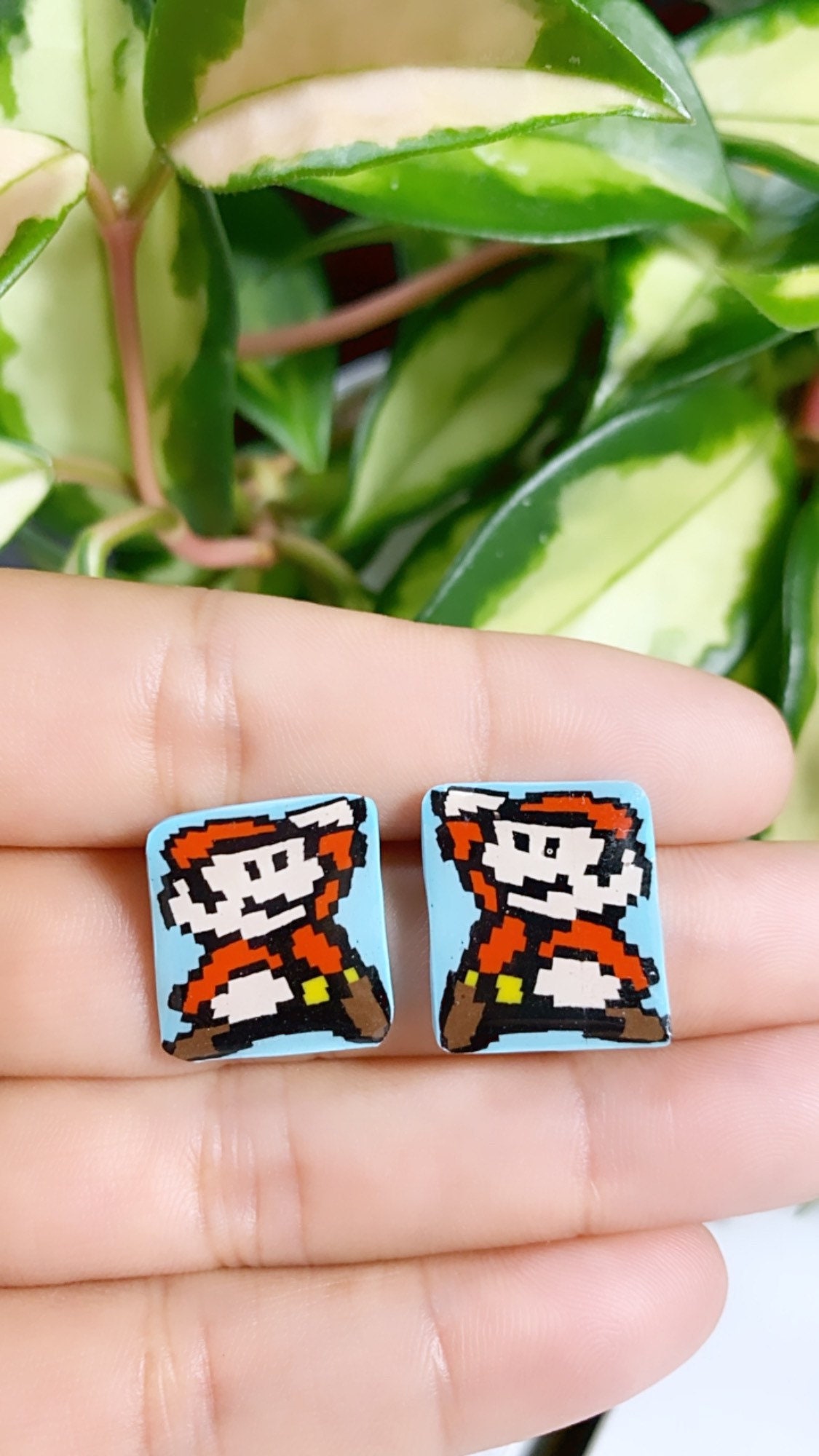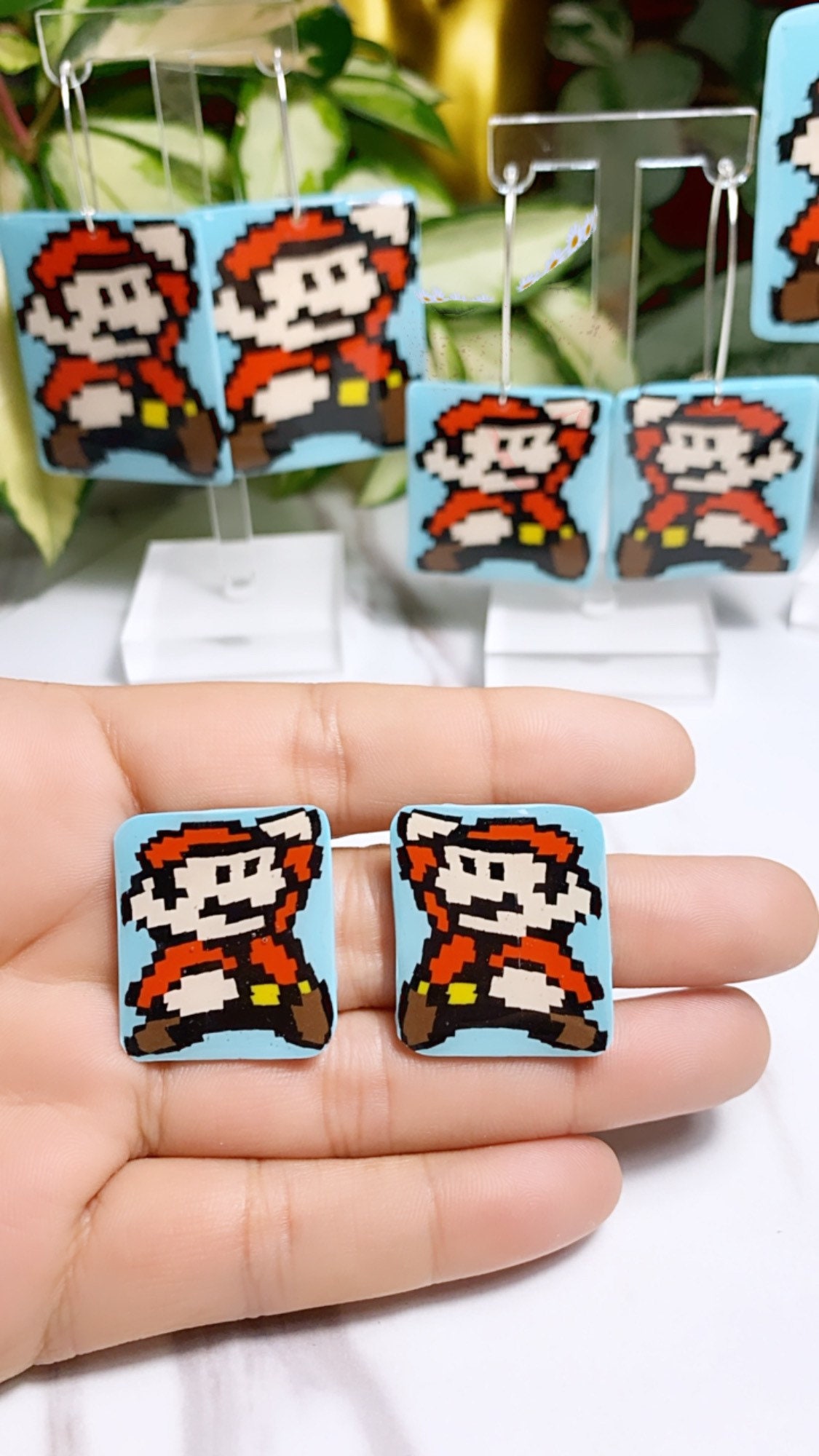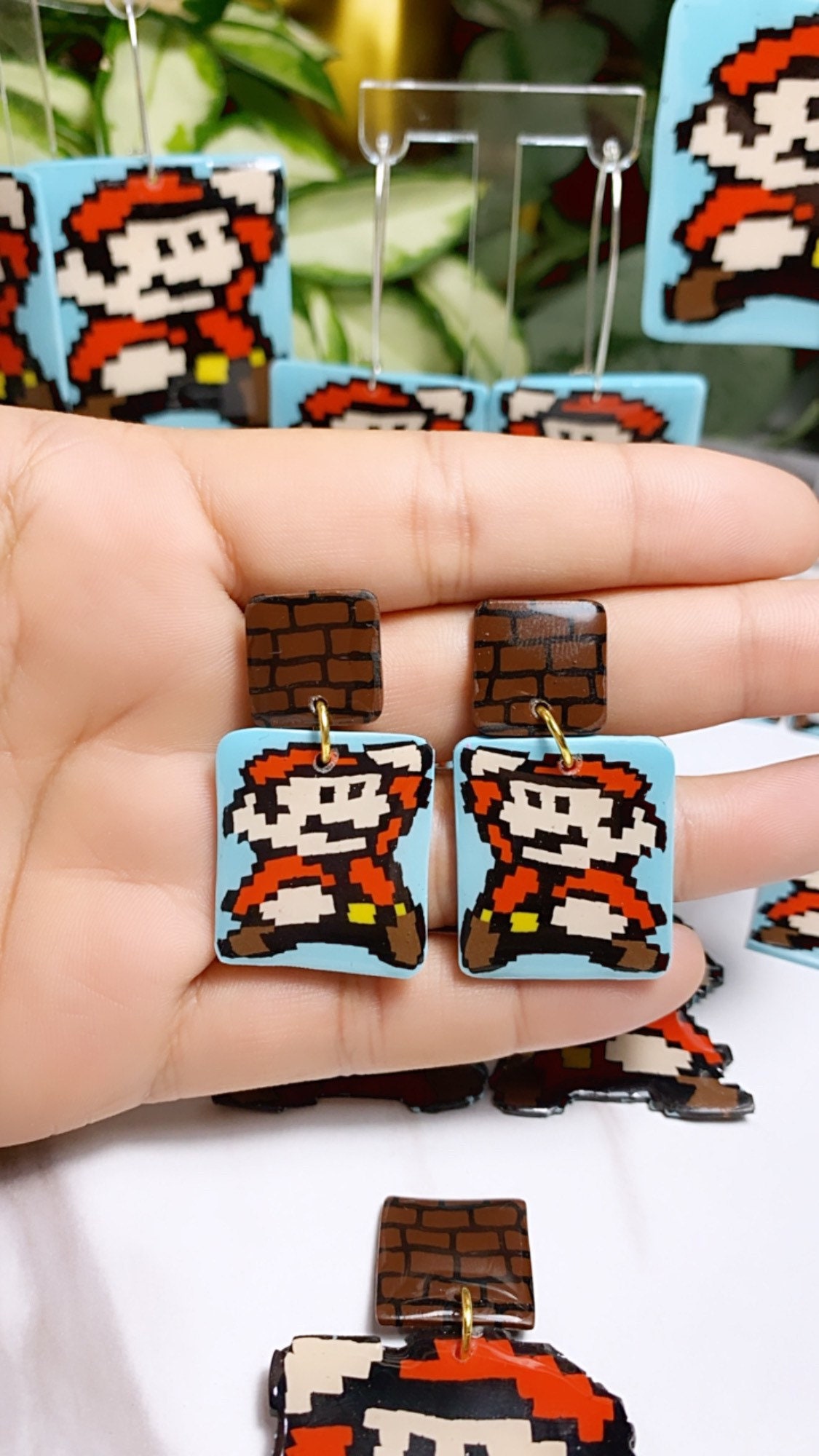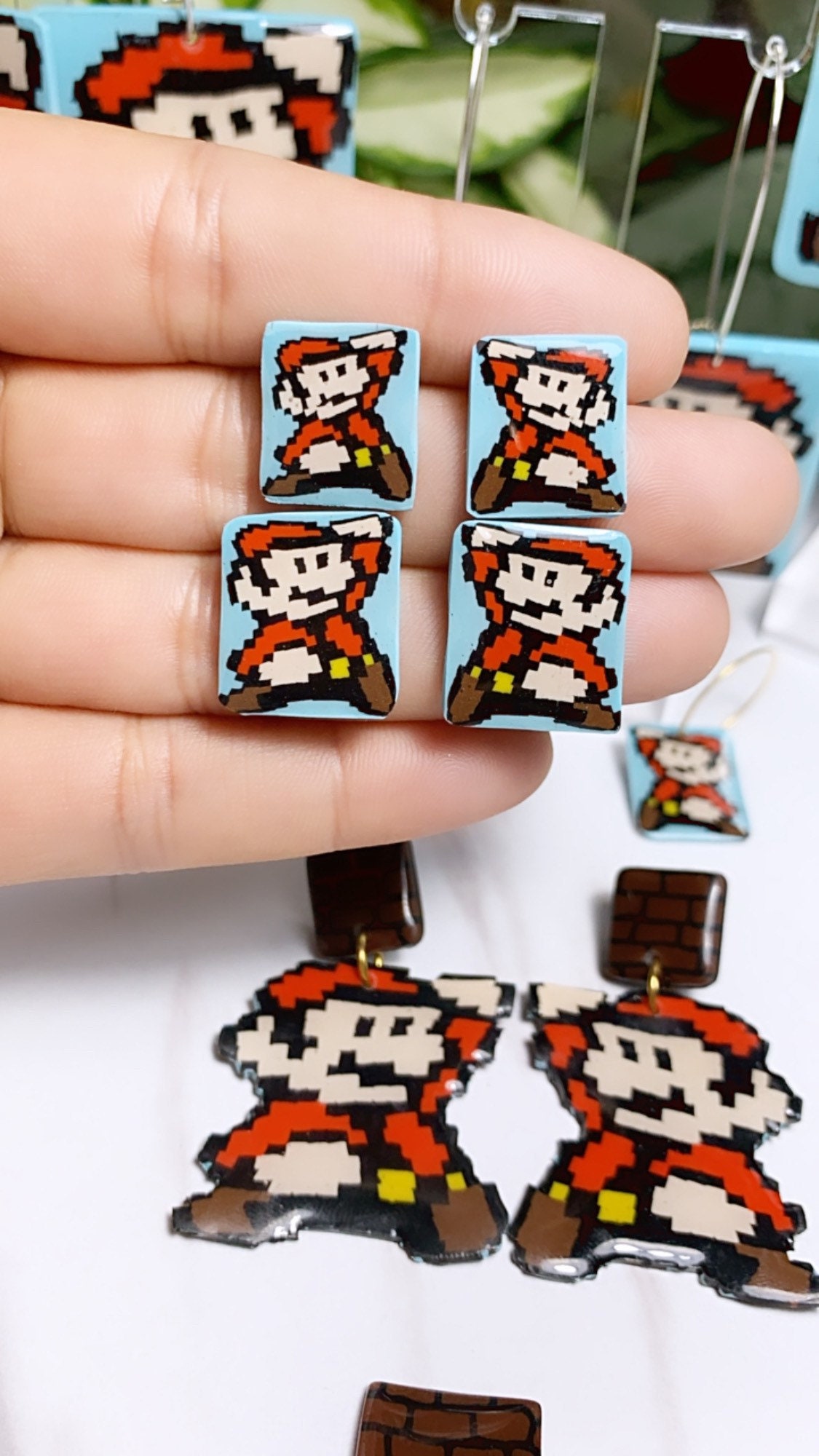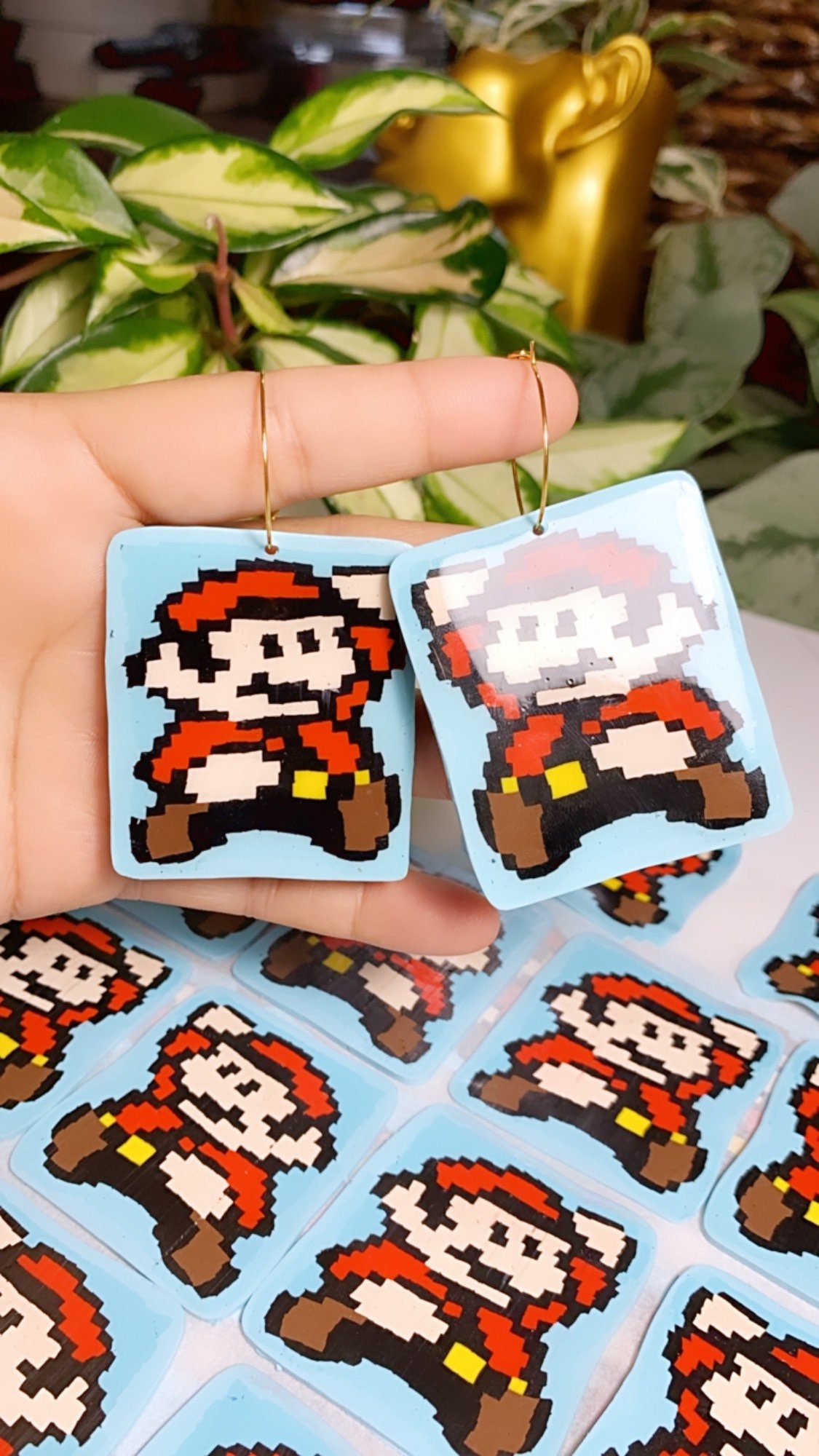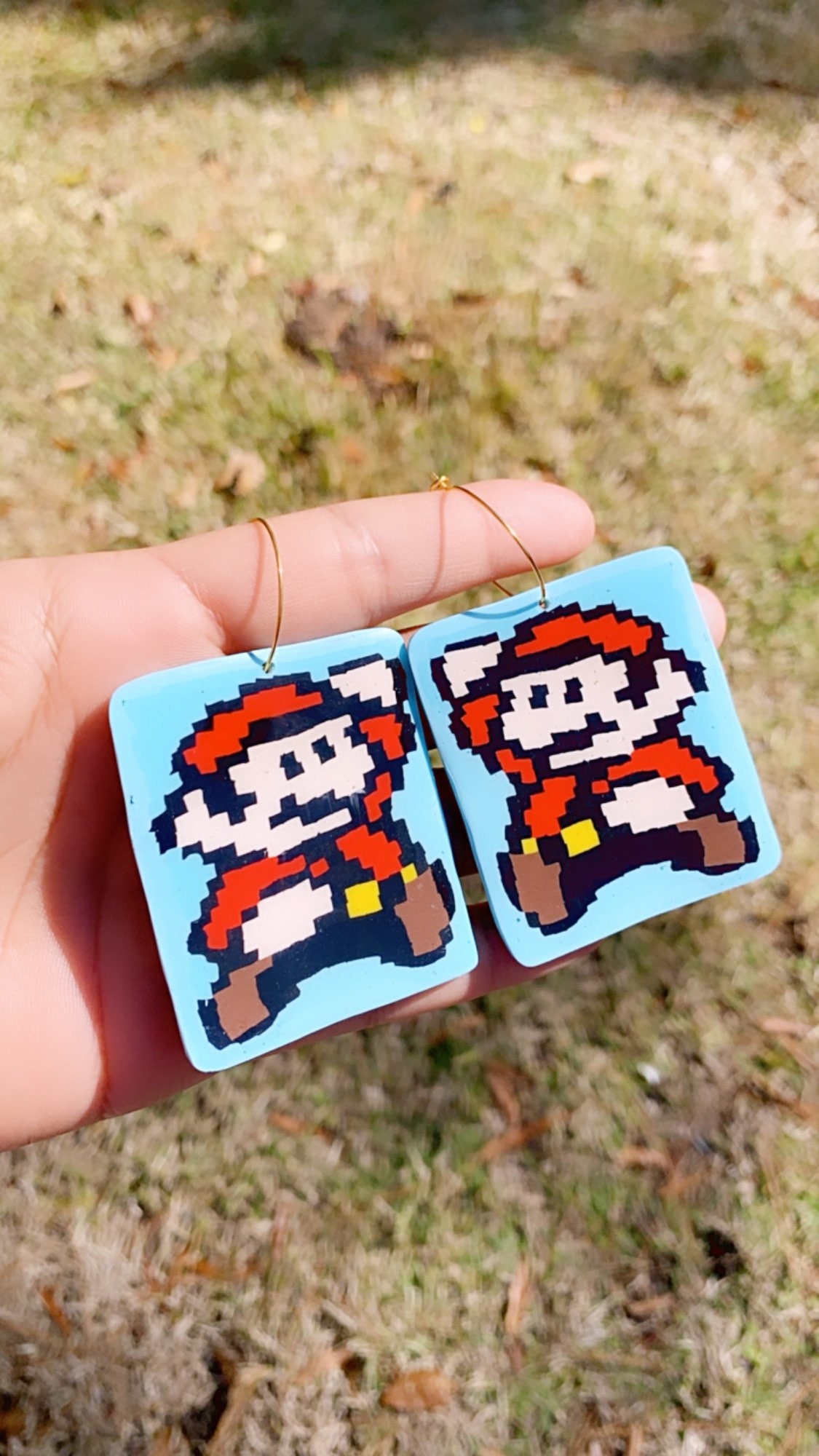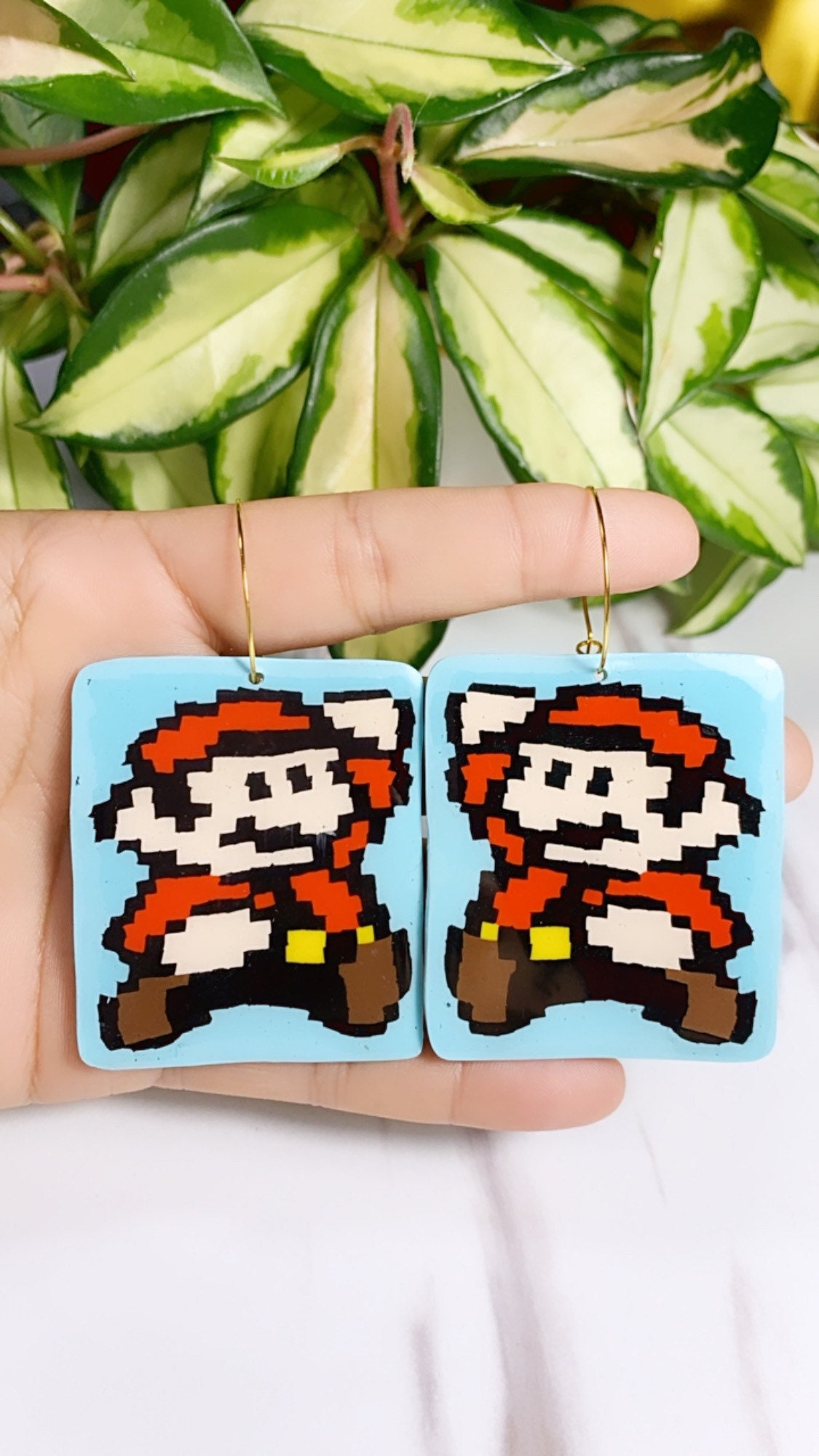 "Super Retro Mario Inspired"for the Girls Just Wanna Have Fun Collection Medium


Making the cane for these earrings was a fun challenge!
I absolutely love them, so be sure to check back for more cool 8-bit retro goodies soon!!
I know a Princess that needs to be Made soon!


You will receive earrings like the ones in 1st picture. You can choose any top that you see in the other picture if you would prefer. Just let me know in the comments, what you decide when you make your purchase.


There will be different size variations in this collection, be sure look around for the perfect size for you!

I can't tell you how long the making of this cane took but it was worth every second! 😊

These earrings are coated with resin on both side and they are still really lightweight.

They are so fun to wear, that feeling of nostalgia takes over when you look at them. I love them so much.

A lot of work and materials go into most things I make. These aren't on the cheap end of the spectrum, honestly they should be higher because they take a lot of time to complete, compared to other sets.

I try my best to make sure that anyone who really wants a set can afford to buy them. That's why I try my best to keep my products under $70.


*If you would like these earrings to be clip ons leave me a message in the comments when you purchase.

If you follow me on Instagram @1156East
You can see that these earrings being made in my story highlights under WIP. 😊

Please note that the earrings pictured are an example of the earrings you will receive. Each pair is made by hand so the placement my vary slightly on each pair but they are all apart of the same family & will be given the same amount of love as one you see here today! Please be mindful of the handmade nature of any Clay collection, they will have slight variation than the image you see (Clay bubbles, small handler's dents etc... Just know that I will not send you the defects, they never make it to the oven! :) *Marble and gradient items may vary*

- CARE INSTRUCTIONS -
Store in a clean, dry place. Use of oils, creams, perfumes etc may affect longevity. Do not wear in the shower or on deep sea missions. It's a strong possibility breakage may occur if dropped or bent. ( I'm not brave enough to try, but I have dropped several earring and non-have bit the dust yet! LOL

So Please Be Kind to your handmade treasures, don't drop them or bend them. Threat them like you want them to adorn your ears forever!

To clean polymer clay pieces, rub gently with a soft, wet piece of cloth.
If you own a white or light colored pair of earrings and you get makeup stains on them,
nail polish remover will clean it off.

Packaging we be cute enough to gift upon arrival. I mean who doesn't like pretty packages?! (Not one person I know.)

If you have any special requests don't hesitate to ask! Most of my Items are made to order unless it's listed as a one of a kind or limited edition item.